ESPN's Sage Steele: "The Worst Racism I Receive Comes From Black People"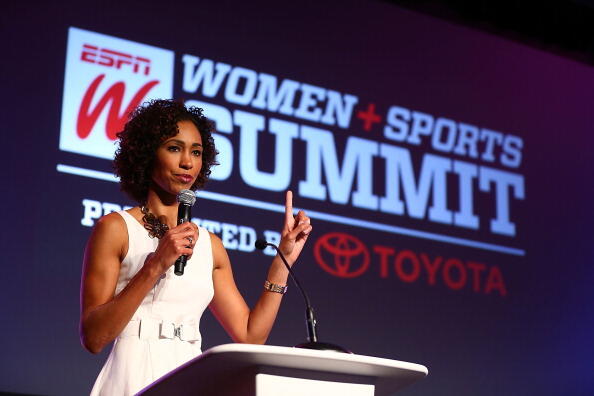 CREDIT: GETTY IMAGES
Sage Steele, who is biracial and in an interracial marriage, stated that black people should look at themselves before putting blame on others. She also said that the worst racism she's experienced has come from black people. Steele made the claim during a discussion on race for the "Under Our Skin" forum Thursday, Feb. 16. Held in Tampa, Fla., at The Crossing Church.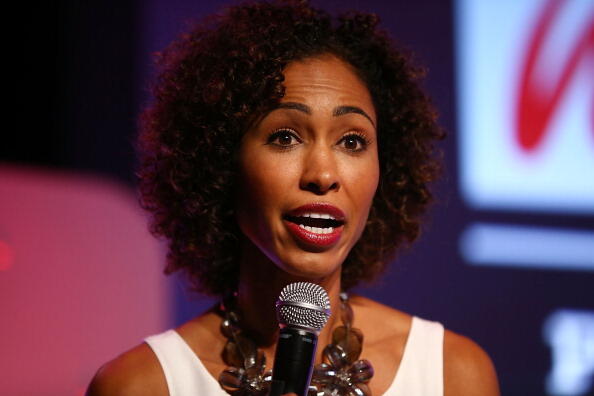 CREDIT: GETTY IMAGES
According to the Daily Wire Steele said, "There are times that I believe that we, as African-Americans, can be hypocritical, and that is to not look ourselves in the mirror when we are saying certain things and blaming other groups for one thing when we are doing the exact same thing."
"The worst racism that I have received [as a biracial woman married to white man], and I mean thousands and thousands over the years, is from black people, who in my mind thought would be the most accepting because there has been that experience. But even as recent as the last couple of weeks, the words that I have had thrown at me I can't repeat here and it's 99 percent from people with my skin color. But if a white person said those words to me, what would happen?"
As you would expect, her comments sparked online backlash.
Steele is no stranger to online critics and this isn't the first time she's been mocked for her comments. Steele was blasted on social media after she voiced her disapproval of national anthem protests by NFL players, specifically Mike Evans of the Bucaneers.
Then again for her Instagram post about the airport protests against the travel ban.

The Joe Pags Show
The Joe Pags Show originates from 1200 WOAI in San Antonio and can be heard on affiliate stations around the country and on the iHeartRadio app. Get his official bio, social pages, articles and more online!
Read more