Speaking at a roundtable in Florida, Biden said that "we don't need more fossil fuels" in the United States.
Of course, he made the comments after arriving in Florida by private jet.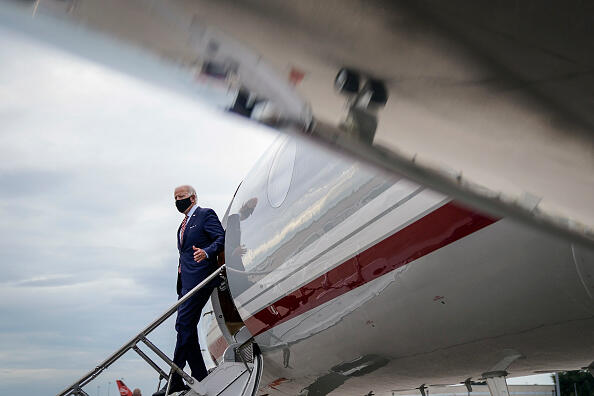 He said, "we don't need more fossil fuels. What we need is more renewable energy... I guarantee if I am president, there will be no offshore drilling, extend the moratorium.I think it should be basically a permanent moratorium."
Biden then goes on to ramble incoherently for a bit.
Just last week, the American Petroleum Institute released a study saying that Biden promise to block oil and gas drilling on federal lands and waters would cost 1 millions jobs and cause US GDP to fall by $700 billion.In addition, US oil imports would increase by 2 million barrels a day, while natural gas exports could decrease by 800 billion cubic feet in a decade. 
Mike Sommers, API president and CEO, says:
"it's clear a federal leasing ban should be off the table — there's far too much at stake for American workers, local economies, and our nation's energy security." 
API's study projects New Mexico and Wyoming, along with Texas, which benefits from offshore oil development in the Gulf of Mexico, would be among the hardest-hit states.