Cowboys Pull Away Late To Beat Giants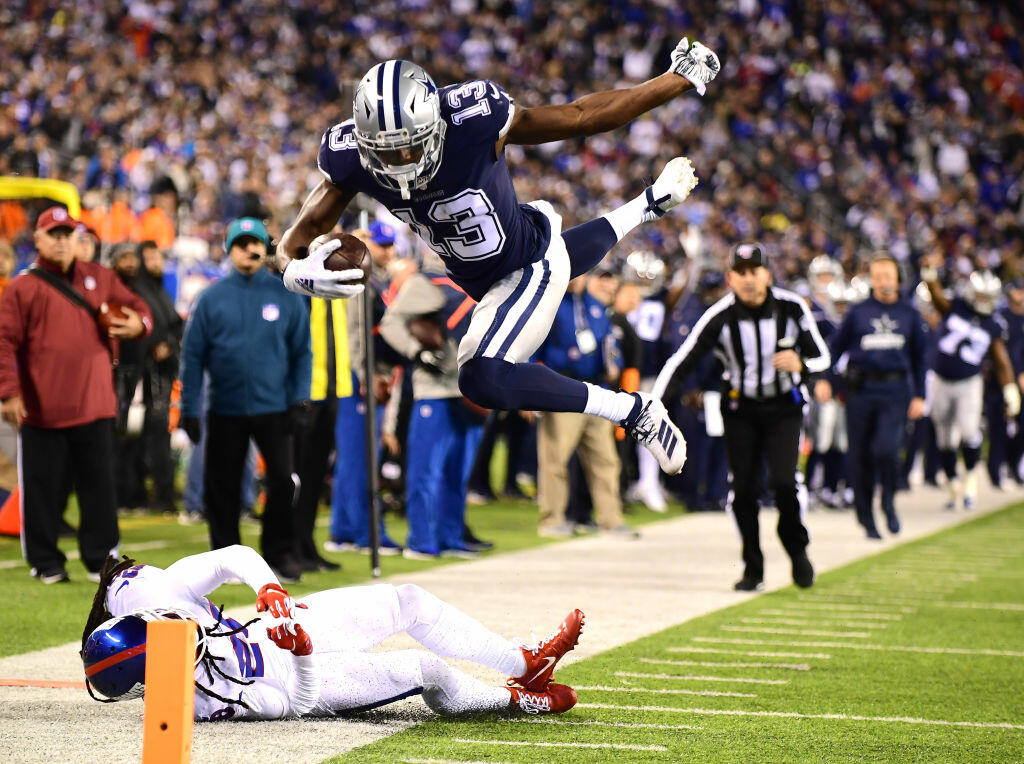 The Dallas Cowboys used a 21-point fourth quarter to pull away for a 37-18 win over the Giants on Monday Night Football at MetLife Stadium. Dak Prescott overcame an early interception to throw for 257 yards and three touchdowns as Dallas improved to 5-and-3. Ezekiel Elliott had 139 yards on the ground on 23 carries. Daniel Jones threw for 210 yards, a touchdown and an interception for New York. He was also sacked five times and lost two fumbles as the Giants lost their fifth straight to fall to 2-and-7. Saquon Barkley had a 65-yard catch, but just 28 yards rushing on 14 carries.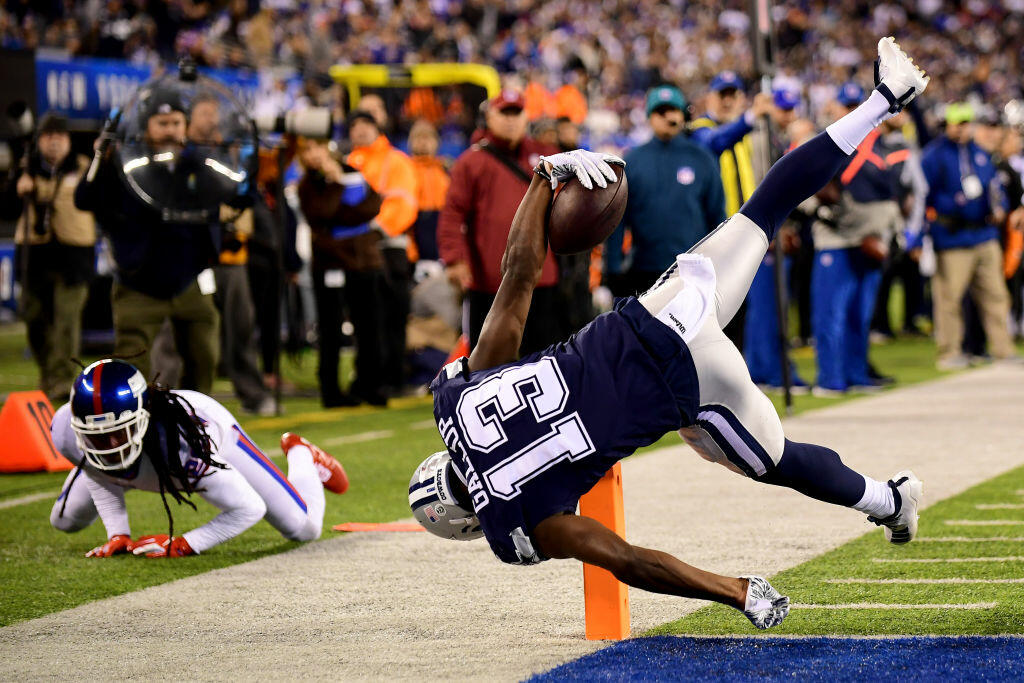 Photos: Michael Gallup #13 of the Dallas Cowboys jumps over Janoris Jenkins #20 of the New York Giants for a touchdown in the fourth quarter of their game at MetLife Stadium. (Getty Images)

Chris Duel
Catch Chris Duel weekday afternoons on Ticket 760 and host Spurs React on 1200 WOAI after every Spurs game. Get his official bio, social pages and articles on Ticket 760!
Read more