Correa's Walk-Off Homer Lifts Astros Past Yankees In Game Two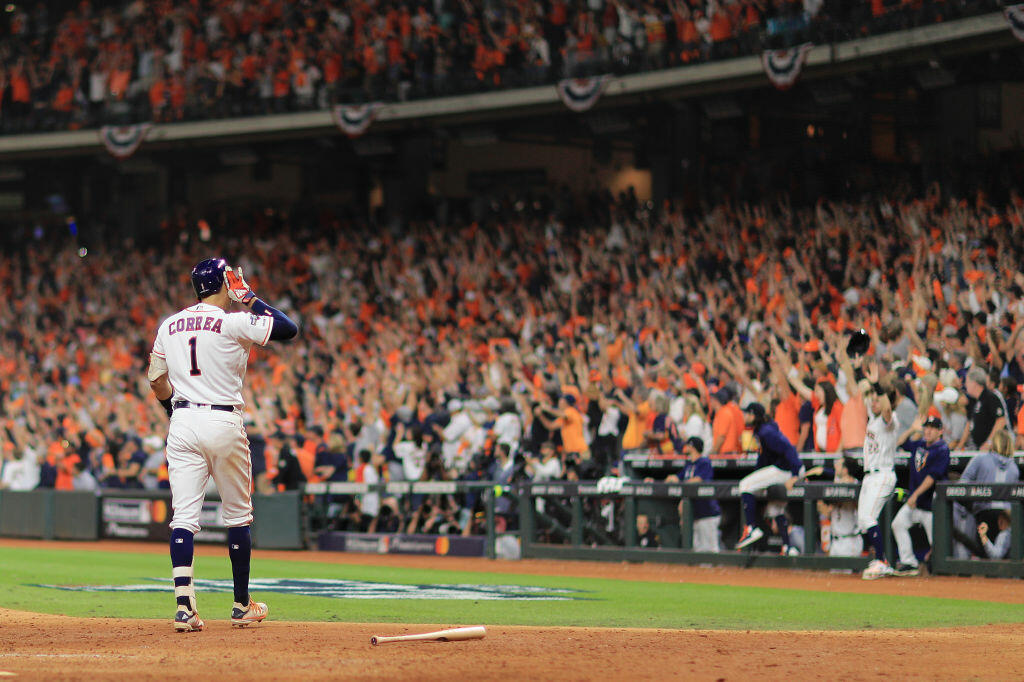 Photo: Carlos Correa #1 of the Houston Astros celebrates hitting a walk-off solo home run during the eleventh inning against the New York Yankees to win game two of the American League Championship Series 3-2 at Minute Maid Park. (Getty Images)
Carlos Correa homered on the first pitch he saw in the bottom of the 11th inning as the Astros clipped the Yankees 3-2 in Game Two of the American League Championship Series in Houston.  Correa also provided an RBI-double in the second as the Astros tied the series at one win apiece. George Springer went deep in the fifth and Josh James came away with the win in relief. Aaron Judge launched a two-run homer in the fourth for New York. J.A. Happ gave up Correa's dinger to take the loss for the Yankees. Game Three is Tuesday in the New York.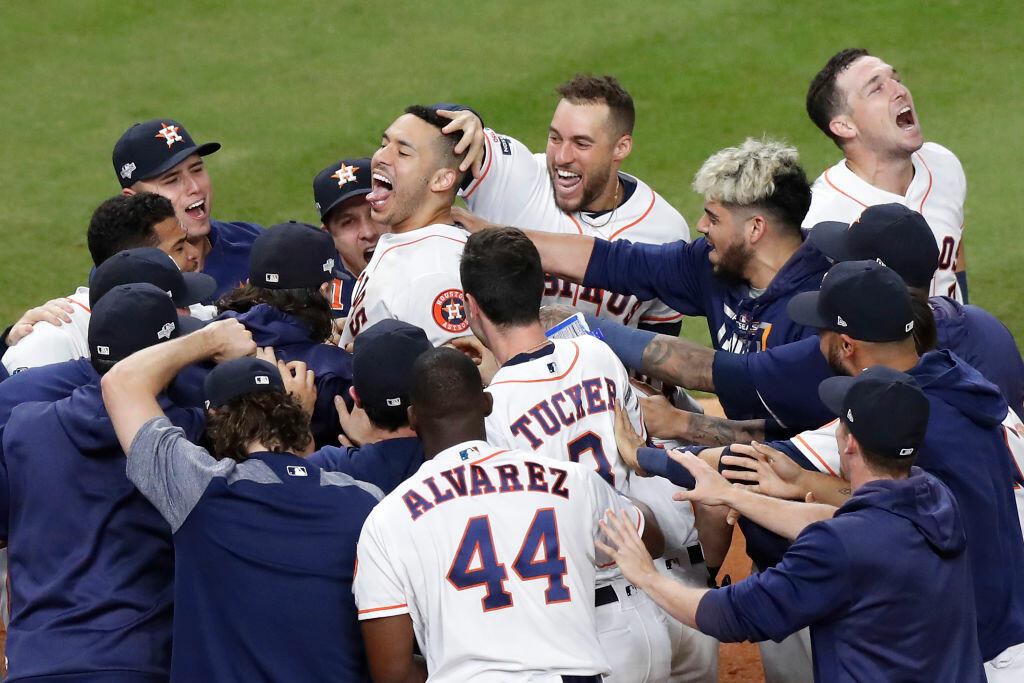 Photo: The Astros celebrate after Carlos Correa hits a walk-off solo home run during the eleventh inning against the New York Yankees to win game two of the American League Championship Series 3-2 at Minute Maid Park. (Getty Images)

Chris Duel
Catch Chris Duel weekday afternoons on Ticket 760 and host Spurs React on 1200 WOAI after every Spurs game. Get his official bio, social pages and articles on Ticket 760!
Read more