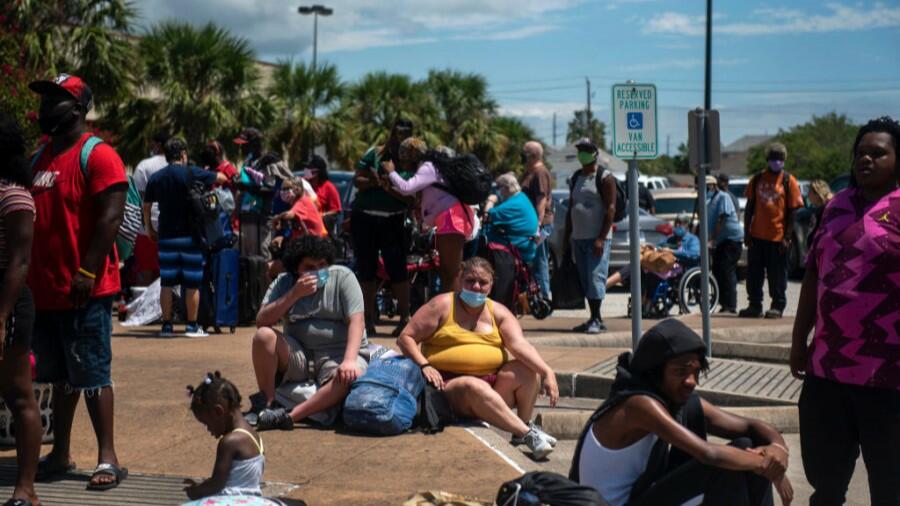 Thousands of Texans are heading inland to flee the coast ahead of the arrival of Hurricane Laura. Texas Governor Greg Abbott says more than 200,000 hotel rooms could be used for evacuees in San Antonio, Austin, Dallas and other locations. Buses have been moving people who don't have vehicles ahead of the storm hitting.
The American Red Cross says extra efforts are being taken to insure COVID-19 safety with the coronavirus pandemic making evacuations more difficult.
Hurricane Laura is projected to be a major hurricane with winds in excess of 100 miles per hour when it makes landfall late Wednesday night.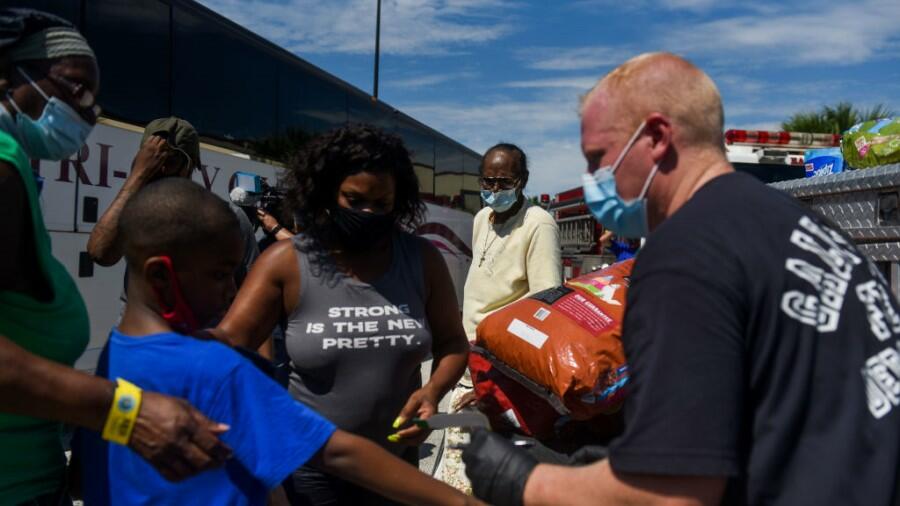 Photos: Members of the Galveston Fire Department assist residents who are evacuating as Hurricane Laura approaches the Gulf Coast (Getty Images)