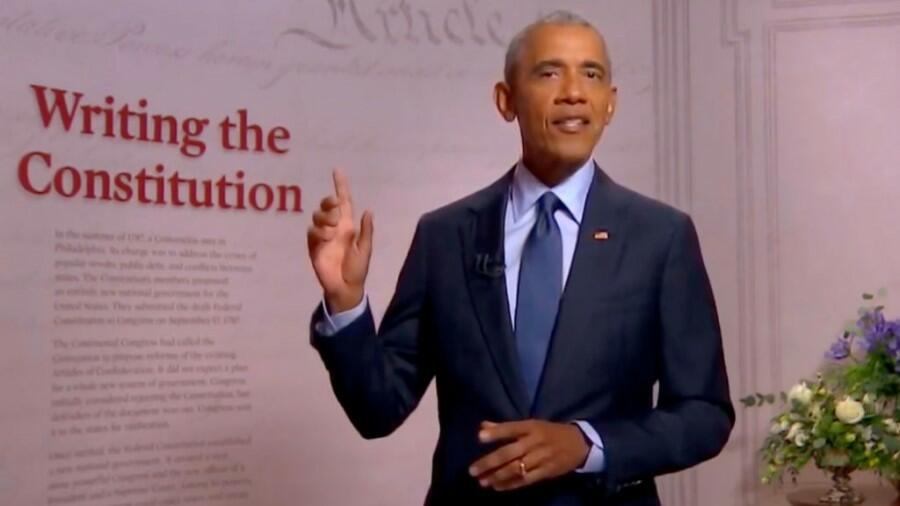 Former President Obama says "our Democracy is at stake" in the 2020 election this November. Speaking at the Democratic National Convention, Obama said President Trump has never "taken the job seriously." He said the consequences of Trump's presidency are severe as more than 170-thousand people have died from the coronavirus pandemic. He took a jab at Trump for using the military "as political props to deploy against peaceful protesters on our own soil."
Obama said twelve years ago, when he began his search for a vice president, he didn't know he'd end up finding a brother. Obama said that "no one is better" for the job than Joe Biden and Kamala Harris is an "ideal partner." He said that Joe and Kamala believe that no one, including the president, is above the law.
Obama said Republicans are hoping to make it as hard as possible for you to vote, and to convince you that your vote doesn't matter. He made a plea to voters, asking them "to believe in your own ability to make sure that the basic tenets of our democracy endure." Obama pleaded for young voters to get out on November 3rd, because the Trump Administration has shown it will tear our democracy down if that's what it takes to win.
Photo: Getty Images