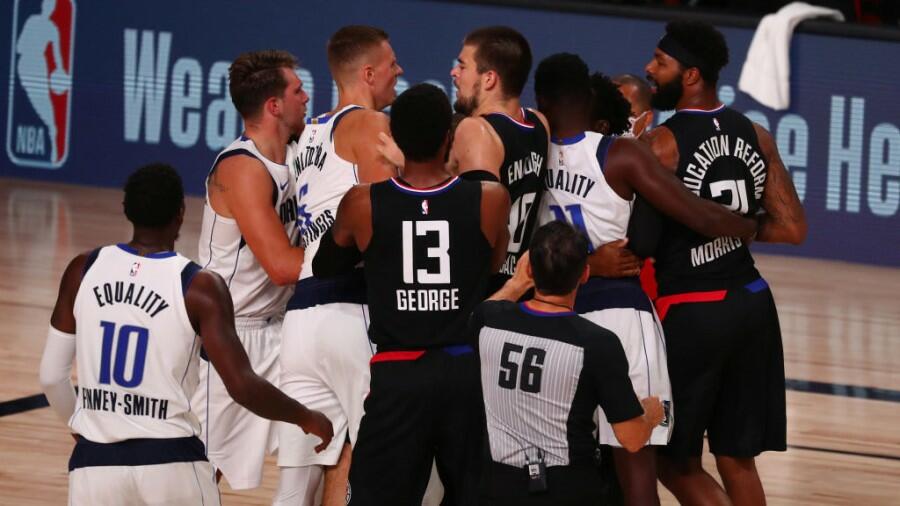 The Clippers put themselves in a hole but dug out of it to drop the Mavericks 118-110 in Game One of their playoff series in Orlando.
LA led 18-2 at one point, but Dallas fought back and led by as many as 14. The Clippers took control in the fourth quarter thanks to 29 points and 12 rebounds from Kawhi Leonard. Paul George scored 27 for LA.
Luka Doncic racked up 42 points in defeat for the Mavs. Kristaps Porzingis scored 14 points before being ejected in the third quarter for his second technical foul.
Photo: Getty Images