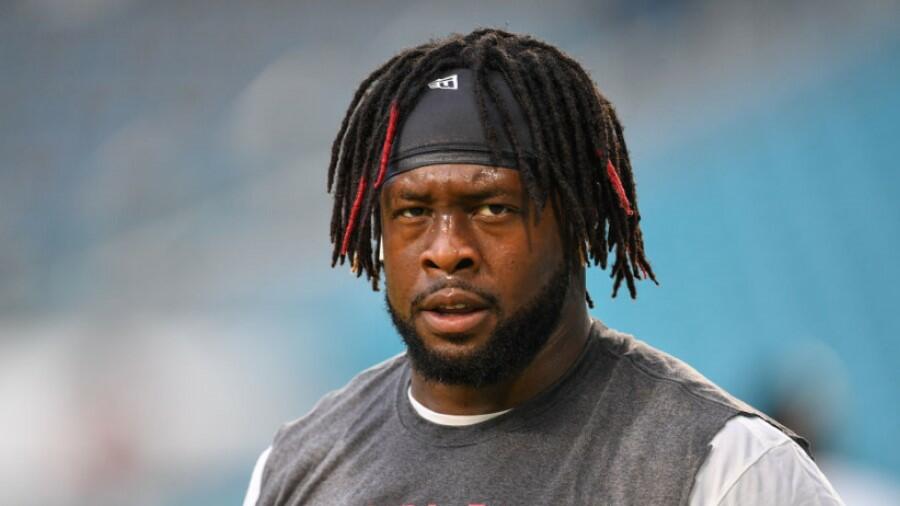 The Dallas Cowboys will be without one of their key defensive additions for the upcoming season. Gerald McCoy tore a quad this morning after falling during a routine drill at The Star in Frisco. Initial reports said it might have been a knee injury, but it reportedly turned out to be a torn right quad tendon.
McCoy will have surgery this week to repair a torn right quad tendon and will be placed on IR, ending his 2020 season before it even got started. 
The 32-year-old signed a three-year-deal during the offseason.
Photo: Getty Images