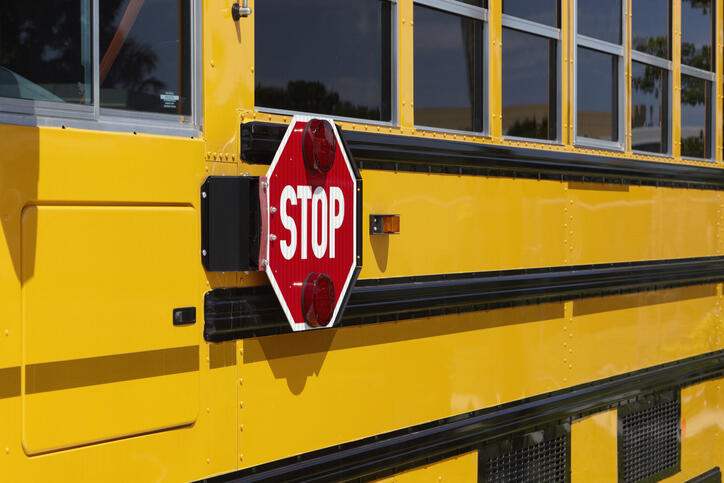 San Antonio Metro Health's Medical Director Dr. Junda Woo has issued an amended health directive for the upcoming school year that provides guidance for phased restarting in-person instruction. The directive applies to all public and private schools from pre-kindergarten through grade 12th. The guidance was developed with input from the PreK – 12 Consultation group and feedback received during the City's August 4 COVID-19 & Schools Townhall, which drew thousands of participants.
"This is an attempt to balance what we know about the importance of schools, and what we know about COVID transmission," said San Antonio Metro Health Medical Director Dr. Junda Woo. "We are going to learn a lot more about this virus in four to six weeks from other communities that have high COVID prevalence and have decided to reopen schools. This time will provide local schools a better understanding of what's happening in other parts of the country to pivot as needed."
The phases outlined in the health directive are based on health indicators, which can be found at covid19.sanantonio.gov. The indicators tracked include the positivity rate, doubling rate and a two-week decline in cases of COVID-19. School systems should tie their pandemic operational level to public health department metrics for community infection.
San Antonio and Bexar County are currently in the red zone. In mid-May, 3.8 percent of COVID-19 cases were among people under 18. The percentage has steadily increased throughout the pandemic and 12.2 percent of total cases are now among those under 18.
The following phases are described in the Health Directive:
Red Zone
In-person instruction is not recommended during the red zone. Ancillary services that do not involve prolonged close contact (within 6 feet, for 15 minutes or more) should be provided one-on-one to special needs students, at-risk students and students who lack access to resources.
Yellow Zone
In-person instruction, if offered, prioritizes special needs students, at-risk students and students who lack access to resources. Instruction should take place under guidance from the CDC for substantial, controlled community transmission. Fixed cohorts of 6 or fewer students per classroom are recommended in the Yellow zone. Building occupancy and room occupancy should be contingent on adequate ventilation and ability to create 6-foot distancing, and neither building nor room occupancy should exceed 25%. Reasonable accommodation must be made for qualified staff as required by the U.S. Equal Employment Opportunity Commission.
Green Zone
In-person instruction should take place with CDC guidance for minimal to moderate community transmission. This should include physical distancing by older children and adults, frequent hand hygiene, and face coverings during high-contact activities.
GUIDANCE DURING ALL PHASES
Staff and students should stay home when sick, and sick individuals should face no negative consequences for staying home. Symptomatic people should be referred for testing, including at free testing sites listed at covid19.sanantonio.gov.
Each district or school system should create a COVID-19 panel that at a minimum includes: one student, one teacher, one parent, one non-instructional staffer (i.e., maintenance, custodial, food service), one school nurse, pediatrician or adolescent healthcare provider, and one human resources representative. The school nurse or pediatric/adolescent healthcare provider should serve as a liaison to Metro Health, including for notification of positive cases. The panel will provide guidance to superintendents, principals and school boards on operating procedures.
With guidance from their COVID-19 panel, and by no later than Friday, August 21, 2020, each school system will develop a written plan with safety and health protocols for resuming on-campus instruction and extracurricular activities. School systems must make the plan available to parents and the general public, including posting it on their websites. The school system's plan to mitigate COVID-19 spread in their schools based on the requirements and recommendations outlined in the School Year 21 Public Health Planning Guidance issued by the Texas Education Agency meets this requirement.
REPORTING REQUIREMENTS
All districts and school systems are required to report the following information on a weekly basis to Metro Health:
The number of COVID-19 positive staff and students
The percentage of staff and students absent or sent home within the last 14 days due to COVID-like illness
The number of staff and students with influenza-like illness
The percentage of staff and students absent or sent home due to influenza-like illness