 The Spurs restarted their season with a big win in Orlando on Friday night, beating the Kings 129 to 120.
"I think the good thing about all of us is that we're unselfish and we want the best for each other. That goes a long way," said Derrick White. White had 26 points in the game on offense and drew 5 charges in a strong defensive game.
DeMar DeRozan led the team with 27 points. Rudy Gay at 19 points and Lonnie Walker IV had 16 points.
The Spurs play the Memphis Grizzlies on Sunday.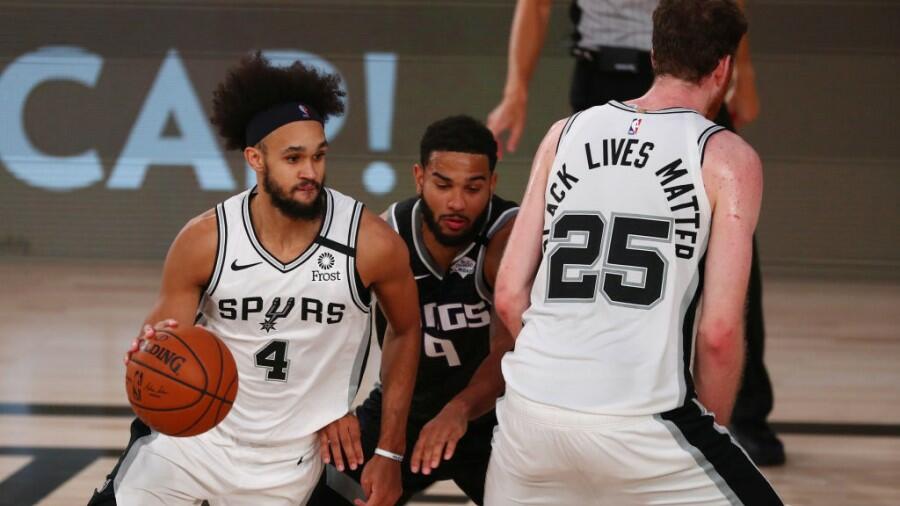 Photos: Getty Images