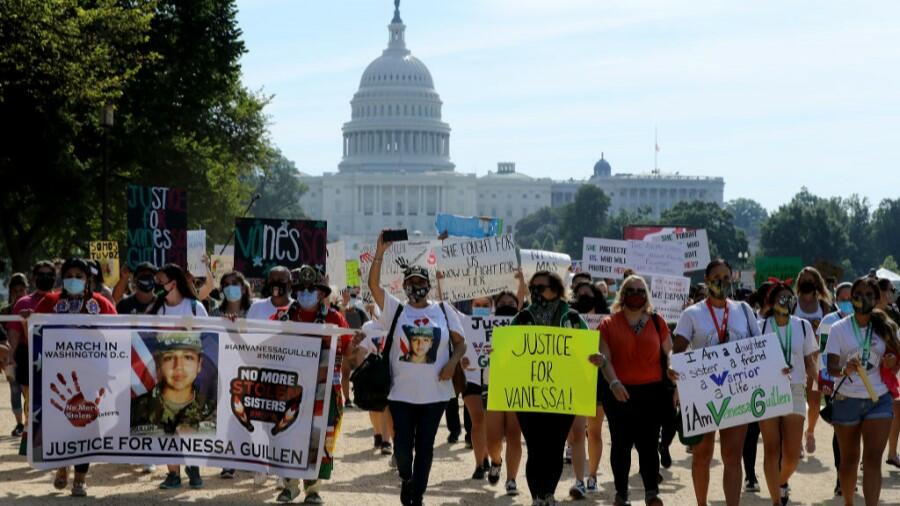 Family, friends and supporters of murdered U.S. Army Private First Class Vanessa Guillen marched on the National Mall to call for justice in her death and for Congress to investigate.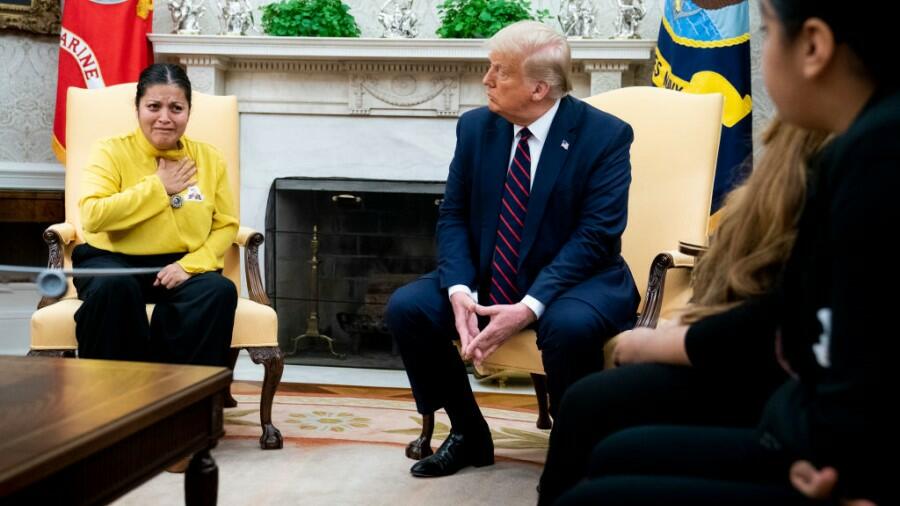 The family, including the soldier's mother, Gloria Guillen, later met with President Trump. They asked for his endorsement on a bill that would move sexual harassment claims out of the military.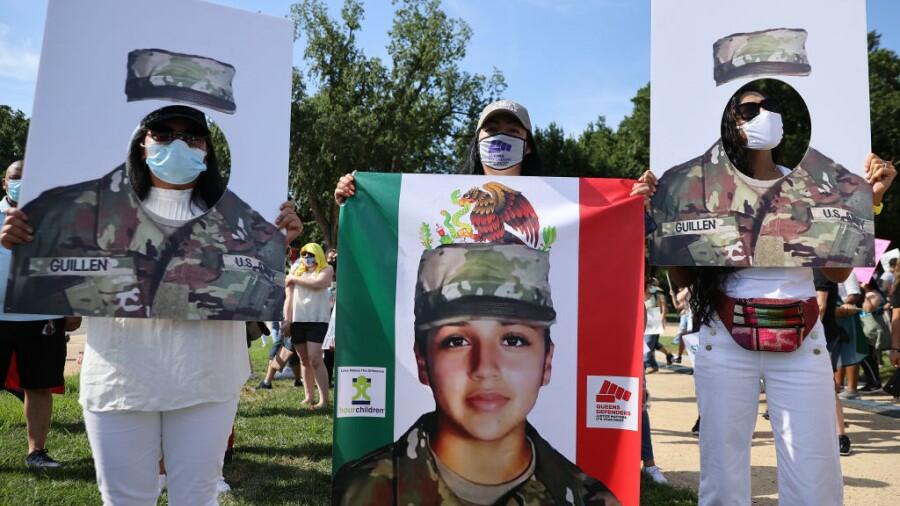 Guillen went missing from her post at Fort Hood, Texas, on April 22 but her remains were not discovered until June 30. A fellow soldier, Aaron David Robinson, was the main suspect in Guillen's murder and shot himself to death as he was approached by police.
Photos: Getty Images