Republicans Win Big in Closely-Watched State House Race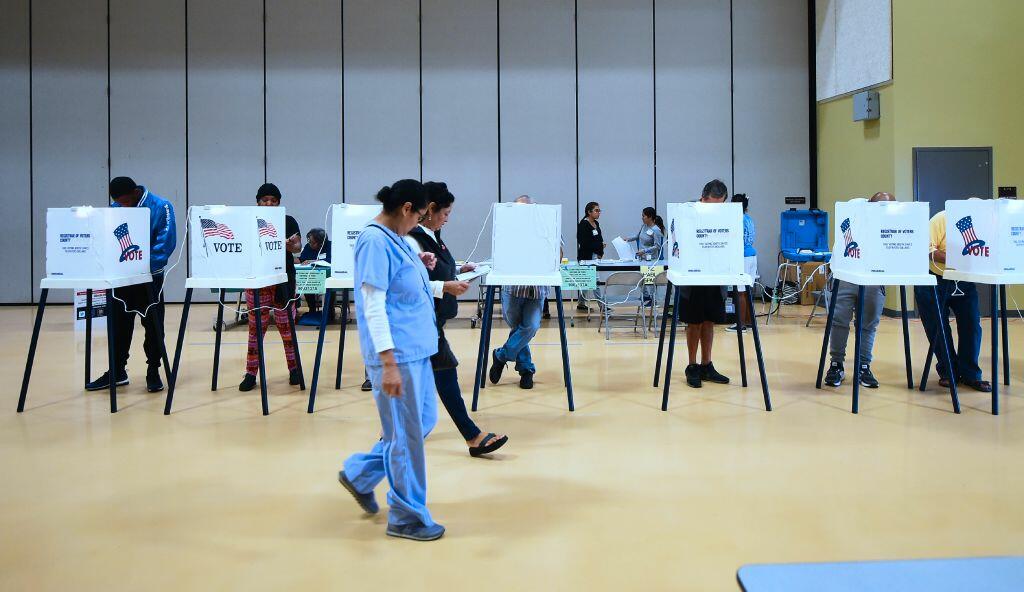 A major victory for Texas Republicans on Tuesday in a special election for the Texas House in suburban Houston that both parties had framed as a 'bellwether' of whether it will be possible for Democrats to 'turn Texas blue' this fall,' News Radio 1200 WOAI reports.
Republican Gary Gates convincingly defeated Democrat Eliz Markowitz in the House District 28 race, despite Democrats dumping $1 million, and despite repeated appearances by Democrat celebrities, including Beto O'Rourke, on Markowitz' behalf. Gates actually won by a larger margin than John Zerwas, the Republican who represented the district previously, gained in his 2018 re-election bid.
"Today's win for Republican Gary Gates is a testament to his campaign's focused diligence in the field throughout the district during this Special Election," Texas Republician Chairman James Dickey said. This Republican victory is a complete rebuke of leftist Beto O'Rourke and his fellow Socialist Progressive "Democrats, including several running for President, who parachuted in to try to peddle their far-left ideologies to Texans. After spending hundreds of thousands of out-of-state dollars attempting to push Gates' Democrat opponent over the line, Texas voters sent a clear message - a resounding rejection of Socialist Democrats gun-grabbing, church-taxing, abortion-on-demand policies. The Democrats built this race up and touted it as an indicator of the 2020 election here in Texas, and were forced to walk it back when they realized that Texans were soundly rejecting their socialist policies and out-of-state money."
Texas Democratic Chair Gilberto Hinojosa looked on the bright side, pointing out the energy that the Markowitz challenge brought to the party's effort to campaign is traditionally Republican districts. This district, in Ft. Bend County, has been Republican since the state's Republican ascendancy began in the 1990s.
"We applaud Dr. Markowitz for her work in such a historically difficult election. Our movement in Fort Bend isn't slowing down any time soon. Thanks to the work of Dr. Markowitz and volunteers across our state, thousands of doors were knocked, calls made, and
texts sent. This work is one of the many reasons why this race will be a toss-up in November, with Presidential election turnout on the horizon and all voters' voices being heard.
"Dr. Markowitz has moved the ball forward, despite facing a self-funding Trump Republican and an onslaught of Republican attacks throughout the election. Republicans were forced to spend millions of dollars in a district that has never been historically competitive.
Mark Jones, a political analyst at Rice University, said the implications for this seat are huge, and he said a Democrat loss could kill the party's momentum as he fights bigger battles, including wins for Democrats in Congressional districts, Democrats' attempts to take control of the Texas House, and to defeat veteran Senator John Cornyn.
"If they are unsuccessful," Jones said before last night's voters were counted, "That suggests they are probably going to hit a brick wall after picking off the low hanging fruit and will probably remain in the majority when the 2021 session begins.