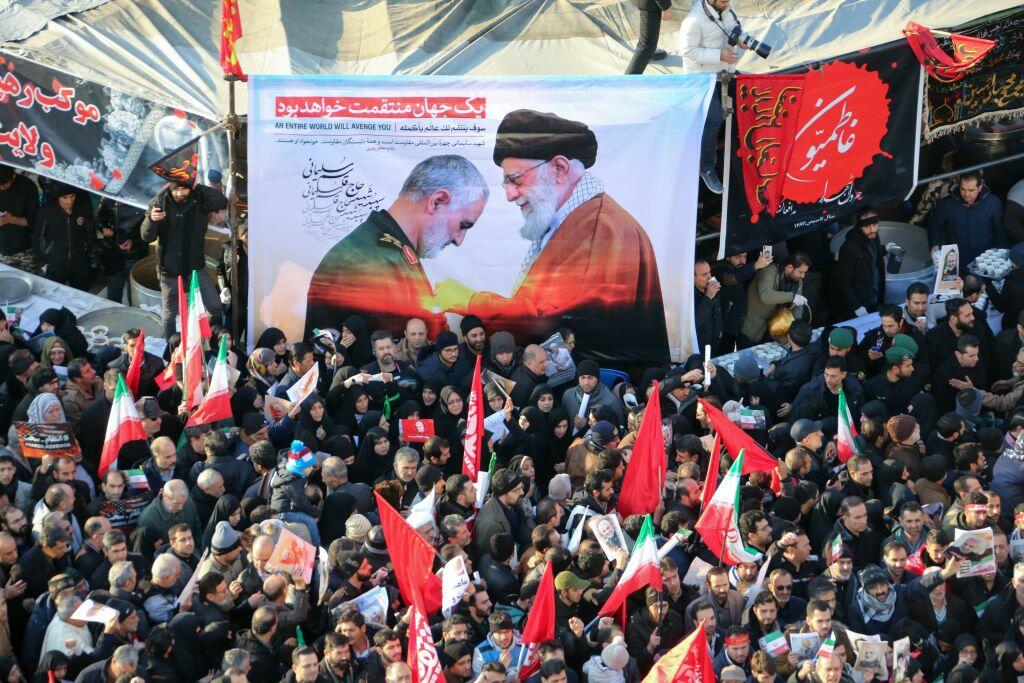 Photo: Iranian mourners carry a picture of Iran's Supreme Leader Ayatollah Ali Khamenei (R) granting the Order of Zolfaghar, the highest military honour of Iran, to General Qasem Soleimani, during the latter's funeral procession in the capital Tehran. (Getty Images)
Iran's supreme leader says his country's missile strikes on two Iraqi bases where U.S. troops are stationed dealt a "slap in the face" to America. Ayatollah Ali Khamenei also warned that U.S. forces will face more attacks as long as they are in Iraq. The 80-year-old Khamenei also appeared to rule out what he called "sitting at the negotiating table" with U.S. envoys. In a televised address this morning, he said that would allow not for more U.S. intervention in the Middle East.  
President Trump will address the nation this morning. Trump suggested that there are no reports of American casualties, though he noted that U.S. forces are still assessing damage. Trump has previously said that if the Islamic Republic retaliated, the U.S. would respond strongly.  
There's no change in gas prices after Iran fired missiles into two Iraq bases where U.S. troops are stationed Tuesday. Crude oil prices spiked briefly in trading this morning, before returning to levels just a little higher than on Tuesday. Industry analysts say the price at the pump will probably rise five to ten cents a gallon in the coming days But they say a big run-up in prices isn't likely unless there's a serious escalation in military action.