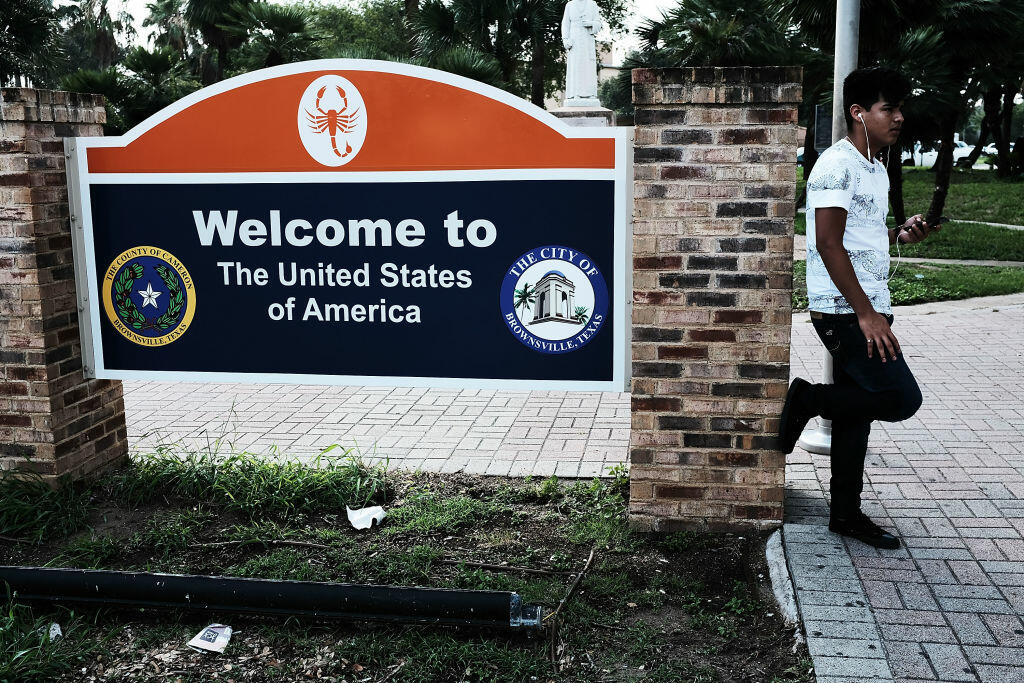 At the same time the Communist Chinese government is bragging that it will be the world leader of the 21st Century, the Chinese people are giving up their live savings on the chance of making it to the United States, where they can claim political asylum and start a new life in the Land of Opportunity, News Radio 1200 WOAI reports.
Matthew Hudak, who is the Chief of the Border Patrol's Big Bend Sector, tells News Radio 1200 WOAI's Michael Board that Chinese nationals are the latest group to descend in large numers on his border entry points.
"We recently encountered a group of ten together, and there have been many more smaller groups, but they have all been groups of Chinese as well," he said.
The Chinese were referred to Customs and Border Protection, to be scheduled for asylum hearings. Under the Trump Administration's 'remain in Mexico' policy they will have to cool their heels south of the border while awaiting their hearing, a process that could take years.
Several large groups of Chinese nationals have also been detained recently in the Border Patrol's Del Rio sector.
Hudak says these people are willing to give up everything they have for a chance at a life in the United States.
"We can see smugglers charging people $20,000 to $25,000 and more to get to the United States border," he said.
The influx of Chinese nationals into the U.S. is evidence of a trend which has been seen throughout the Cold War, and was seen prominently in Eastern Europe, Iran, Cuba, and the Soviet Union. When repressive governments go out of their way to demonize the United States, think the use of the phrase 'The Great Satan' used against the U.S. by Iran's government, it has the opposite effect on the people. They see their repressive, totalitarian government and assume that any government their country hates must be pretty good. In fact, after the fall of the Berlin Wall, the people of the former East Germany told several surveys that their feelings about the United States were actually the most positive in those areas that the former East Germany government had most gone out of its way to villify the U.S.