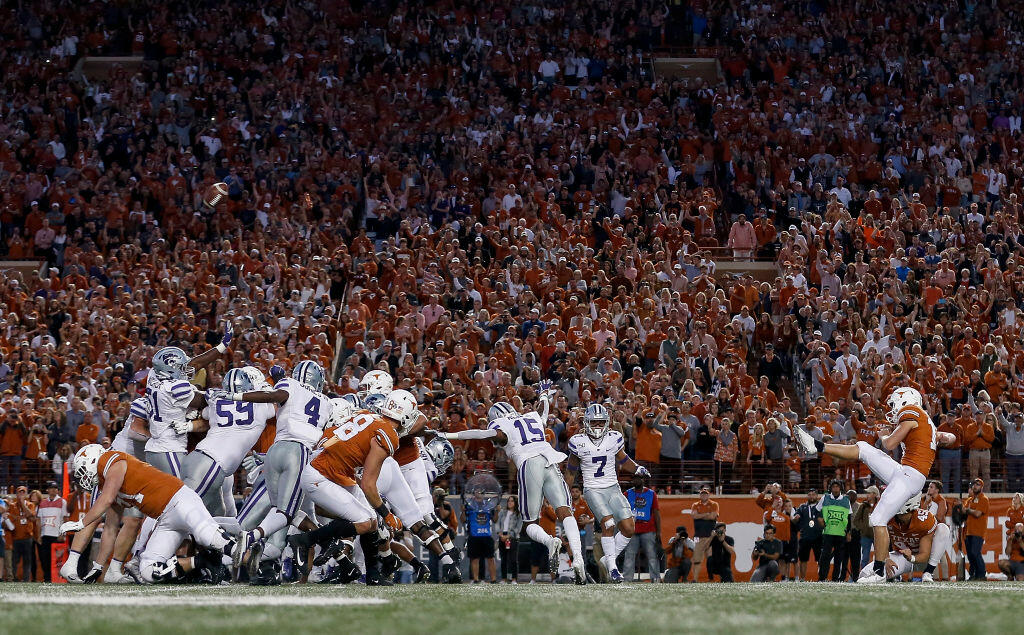 Photo: Cameron Dicker #17 of the Texas Longhorns kicks the game winning field goal in the fourth quarter against the Kansas State Wildcats at Darrell K Royal-Texas Memorial Stadium on November 9, 2019 in Austin, Texas. (Getty Images)
The Texas Longhorns edged the Kansas State Wildcats on a last-second field goal by Cameron Dicker. The 26-yard field goal capped a win in a game that saw the Longhorns falling behind early, only to come back later in the game, but then find themselves tied before winning it in the closing seconds. The kick capped a 13-play, 67-yard drive that took 6:45 off the clock to leave only 3 seconds left when Dicker took the field to kick the field goal. As the ball went between the goal posts, the clock expired and the Longhorns had defeated Kansas State.
Quarterback Sam Ehlinger was 22 of 29 passing for one touchdown and one interception. The Longhorns are now 6-3 and take on Iowa State next Saturday.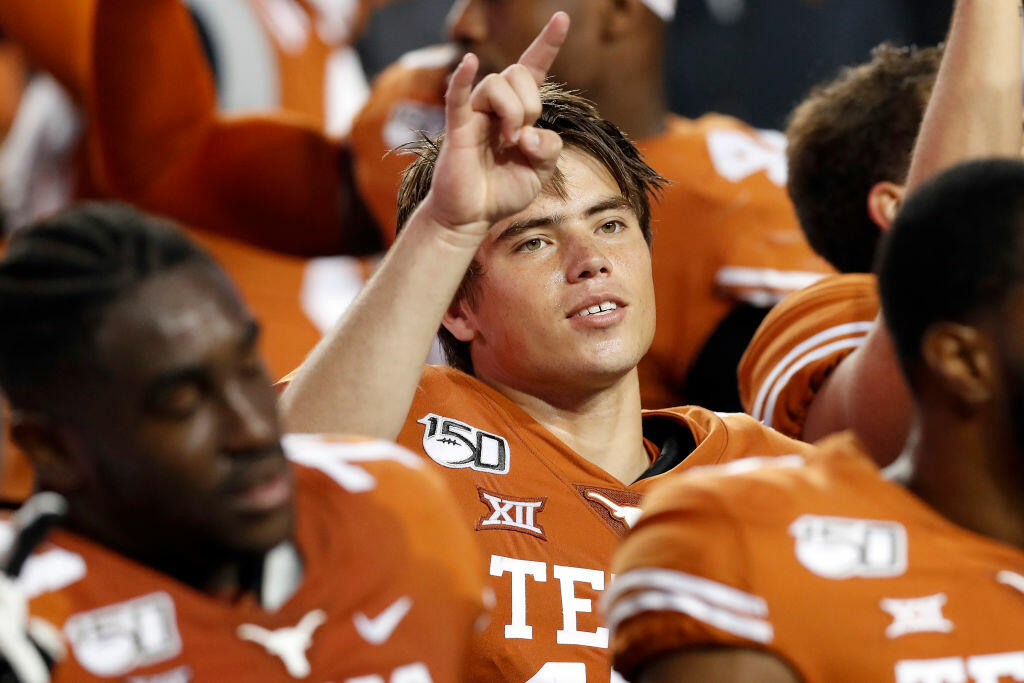 Photo: Cameron Dicker #17 of the Texas Longhorns celebrates with teammates after the game against the Kansas State Wildcats at Darrell K Royal-Texas Memorial Stadium in Austin, Texas. (Getty Images)