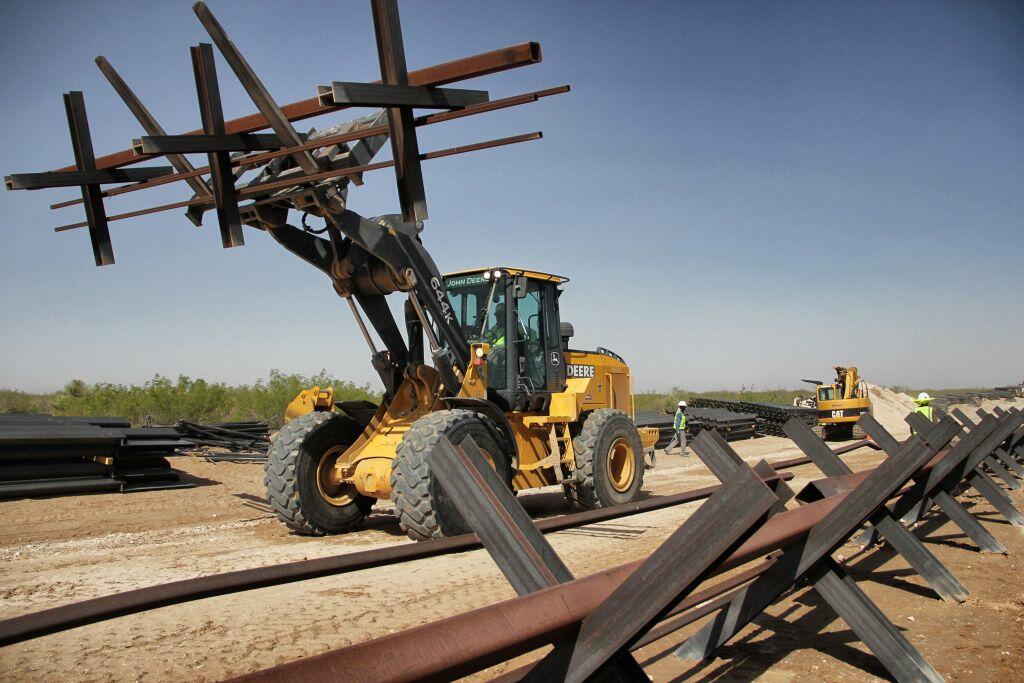 The Department of Homeland Security has issued a 'waiver' of environmental regulations so work can begin on a new 65 mile stretch of border wall in Starr, Hidalgo, and Cameron Counties in the Rio Grande Valley.
Homeland Security says the Rio Grande Valley is the busiest sector in the nation for both illegal immigrant entries and contraband smuggling, ranking first in seize cocaine and marijuana this year, and it accounts for some 40% of all the illegal alien apprehensions this year.
DHS says 'the majority of the activity is occurring in areas where there is limited border all, access and mobility, and technology,' and this project will bring barriers as well as needed technology to the area.
The contracts for the construction of this border wall have already been awarded.
The wall will not be built in the Santa Ana National Wildlife Refuge, the La Lomita Historical Park, in Bentsen-Rio Grande Valley State Park, or within the National Butterfly Center.
But Marianna Trevino-Wright of the Butterfly Center says the environmental waiver shows that this is a 'lawless project.'
"Its not just an environmental waiver, they have waived 28 federal laws," she said.
She says the feds are using 'tactics to try to avoid federal environmental laws.'
"This is a completely lawless project in the name of law and order."
DHS says it is 'committed to protection of the nation's important natural and cultural resources.'
Photo: Getty Images