Astros are headed to the World Series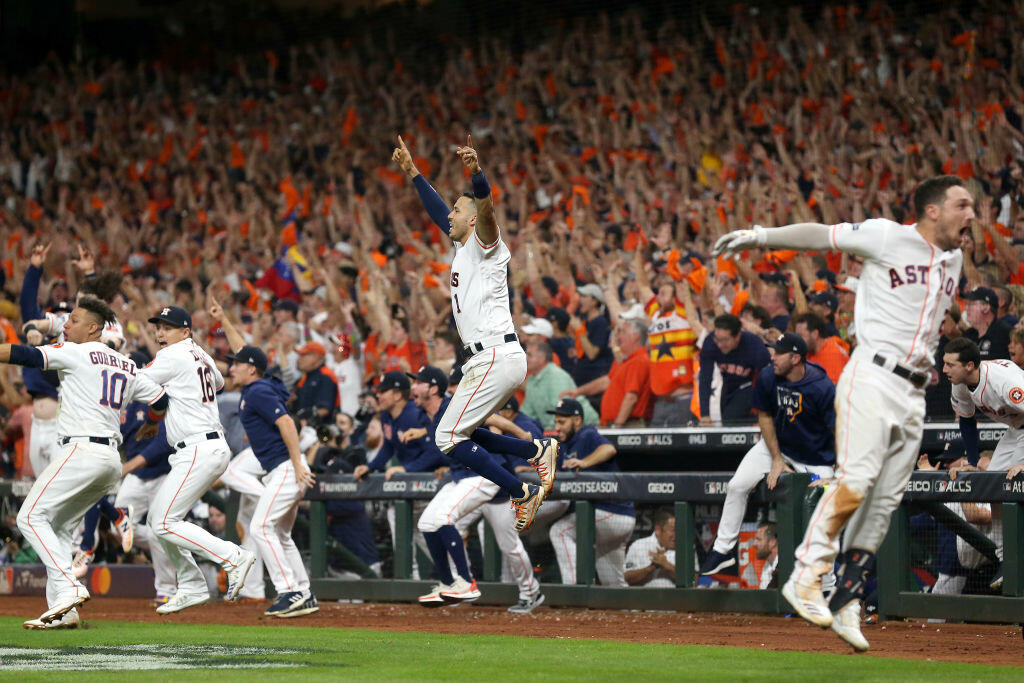 Photo: The Houston Astros celebrate their 6-4 win against the New York Yankees on a ninth inning walk-off home run by Jose Altuve (not pictured) in game six of the American League Championship Series at Minute Maid Park on October 19, 2019 in Houston, Texas. (Photo by Bob Levey/Getty Images)
The Houston Astros are advancing to the World Series after defeating the New York Yankees 6-4 at home in Game Six to capture the American League Pennant. Houston will take on the National League Champion Washington Nationals for the championship.
Jose Altuve hit the walk-off home run to give the Astros the win. Altuve was named American League Championship Series MVP.
Game One of the World Series is in Houston on Tuesday.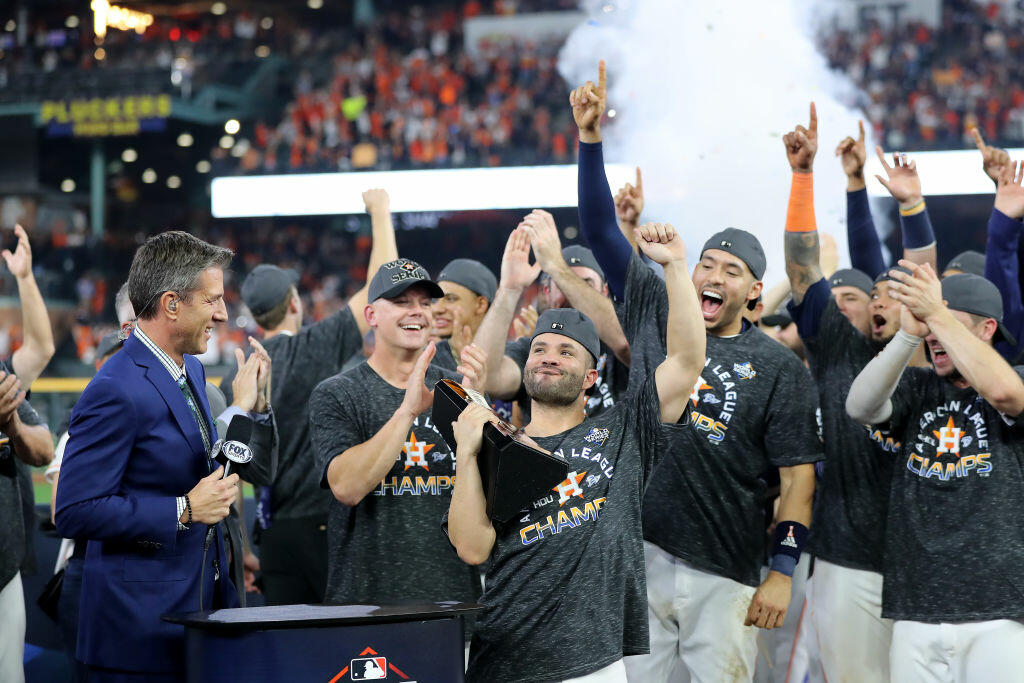 Photo: Jose Altuve #27 of the Houston Astros is awarded series MVP following his teams 6-4 win against the New York Yankees in game six of the American League Championship Series at Minute Maid Park on October 19, 2019 in Houston, Texas. (Photo by Elsa/Getty Images)