Trump Events Set for This Week in Texas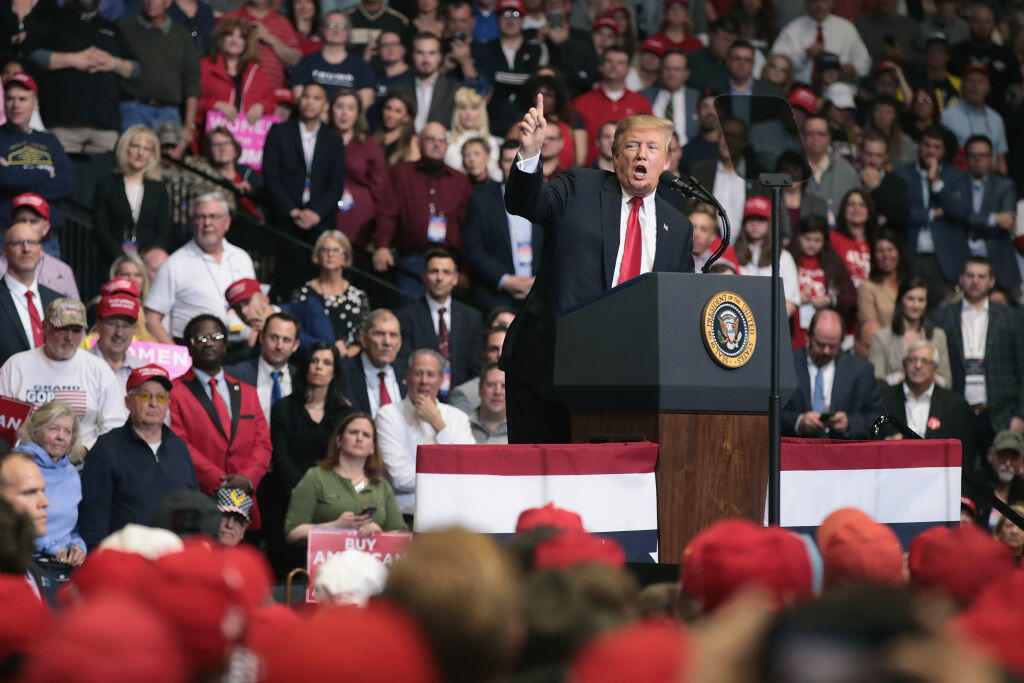 The Trump train pulls back into Texas this week, with a pre-rally in San Antonio ahead of Thursday's large rally planned for Dallas.
The President and his full campaign team will be on hand at the Dallas event. This afternoon's pre rally will feature Donald Trump, Jr. and the President's 2020 campaign manager, San Antonio tech CEO Brad Parscale.
James Dickey, the Chair of the Republican Party of Texas, says the President enjoys widespread support across Texas.
"Every day I talk to more Texans who are turning out to vote for the first time or turning out to register for the first time, because they are attracted by the growth that we have in our Republican Party," Dickey said.
Dickey says it is 'obvious' that the state's growth is due to the President's policies.
This will be the 12th time Donald Trump has held a rally in Texas since taking office in January of 2017.
"Texans are known for keeping their promises, and President Trump has kept more political promises than anybody I can recall."
Dickey says it is nice to have a President who comes to Texas to meet with voters, and not just to raise campaign money.
"We have a President who doesn't just come to Texas to use it as a cash register to raise funds to spend across the rest of the country, but he comes to meet with a population that truly appreciates him.
This afternoon's event with Donald Trump Jr. at the Club at Sonterra is open to the public and free, but tickets are required. Tickets are available at donaldtrump.com, a maximum of two tickets per person.
Photo: Getty Images