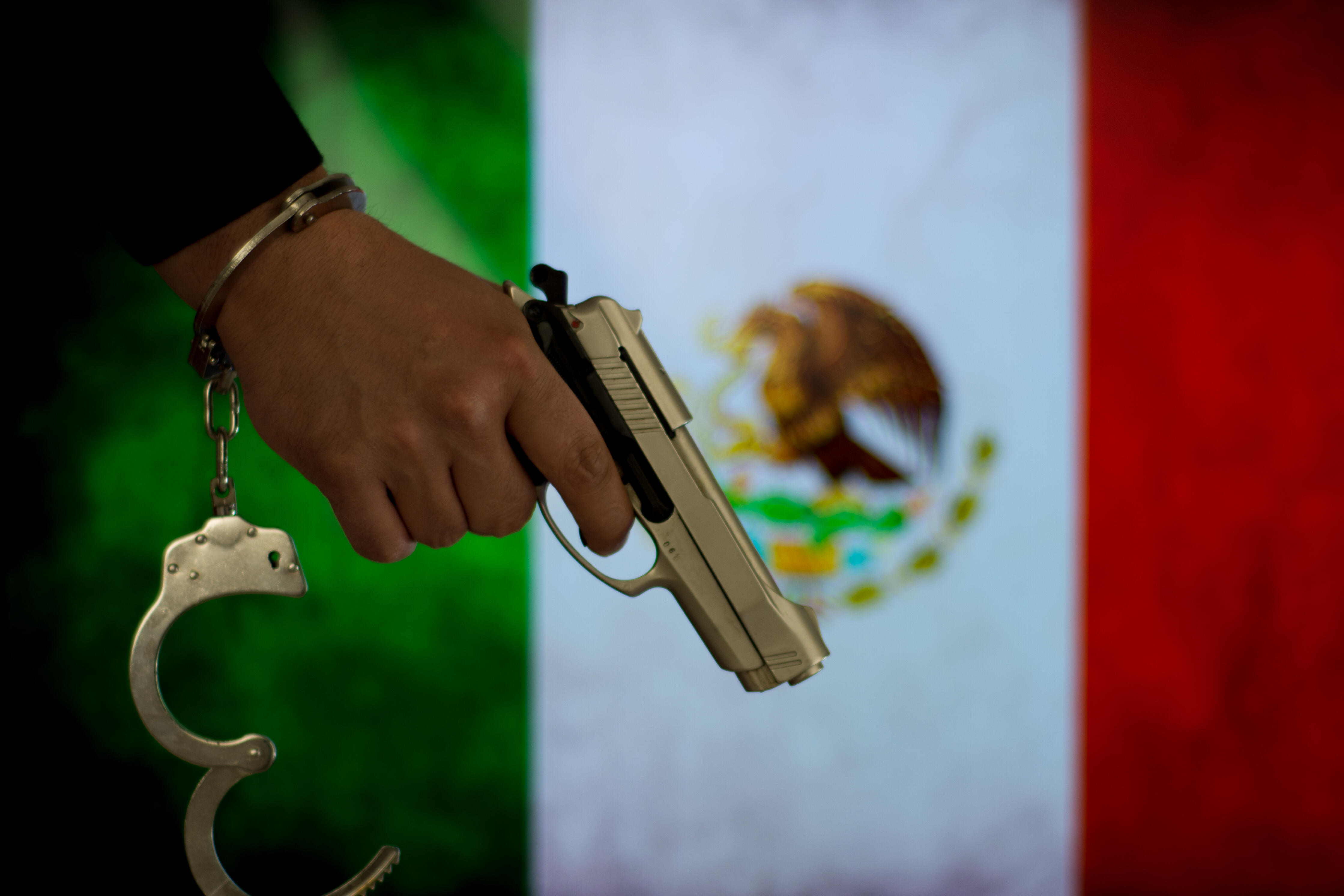 A so called 'Free World General' in the Mexican Mafia won't be in the free world any more, after he was sentenced to life in prison in a federal court in San Antonio for shaking down drug traffickers, News Radio 1200 WOAI reports.
Raul Ramos, 54, aka 'GQ,'pleaded guilty to one count of conspiracy to commit extortion. He controlled TMM operations in San Antonio.
The Texas Mexican Mafia makes most of its profits by collecting a 'drug tax,' known as 'La Dima' on drug dealers who want to sell dope in Mexican Mafia controlled 'territory.'
The way it works, is if you don't pay up, TMM members pay a friendly visit to the deadbeat drug dealer, where he is informed that, due to his inability to pay 'La Dima,' he now owes more for the privilege of selling drugs in TMM controlled neighborhoods.
If he doesn't pay up again, the second visit isn't so friendy. The TMM kicks down the front door, and armed gang members swarm in, beating up the drug dealer and his family members, and stealing anything of value in the home, from drugs to electronics.
"The life sentence handed down today represents a powerful blow to the leadership of the Texas Mexican Mafia," stated U.S. Attorney John Bash. "We will continue to aggressively prosecute violent gang members who
engage in coordinated illegal activity that jeopardizes the safety of our communities."
Bash says the current crackdown on TMM has related in 37 convictions of members and associates of the Texas Mexican Mafia, leading to sentences ranging from 63 months to life in prison.
"Dismantling violent gangs is a continuing priority for the FBI. We share a long commitment with our law enforcement partners to address the dangerous threat facing our communities. Today's sentence should send a
clear message to those who are involved in gang related enterprises - we will not tolerate the violence, fear and intimidation you inflict on our neighborhoods," stated FBI Special Agent in Charge Christopher Combs.
GRAPHIC; GETTY