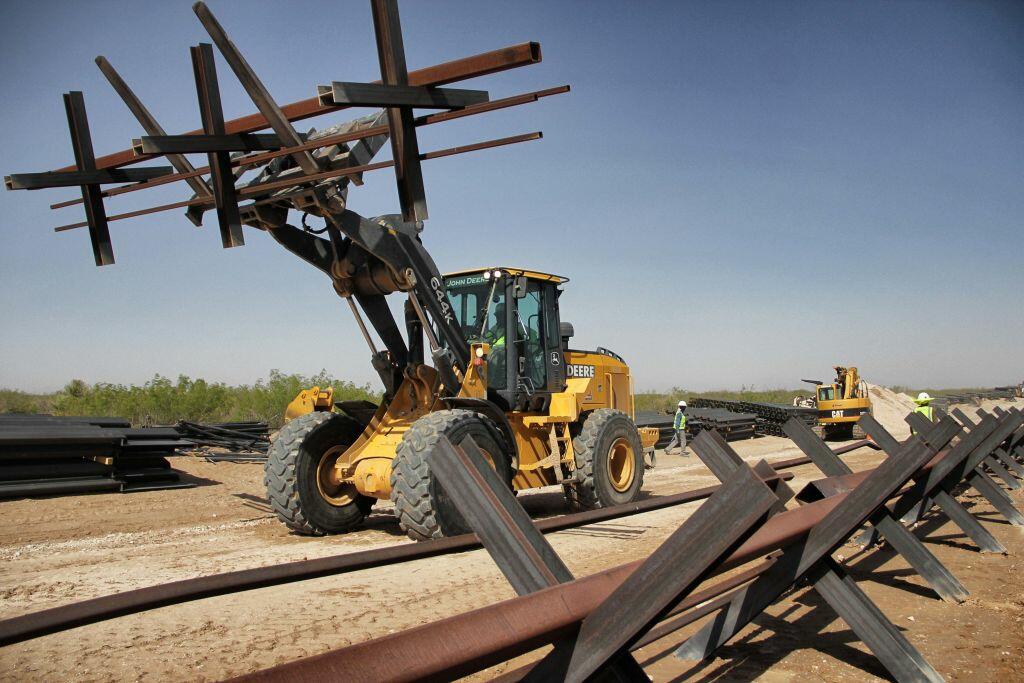 Texas Democrats are crying foul after President Trump stripped millions of dollars from the state's military bases, including $18.5 million from Joint Base San Antonio, to fund the border wall, News Radio 1200 WOAI reports.
"The Secretary of Defense's announcement comes at a grave cost," U.S. Rep. Joaquin Castro said. "Stealing funds from real national security priorities - in San Antonio and across the country - with the singular goal of fulfilling a xenophobic campaign promise is wrong. The continued construction of the border wall does nothing to strengthen our national security. In fact, diverting $18.5 million in funds that is used to safeguard our service men and women in San Antonio puts our entire country at risk."
Castro says a total of 127 projects will be affected by the decision to treanfer $3.6 billion from defense spending to build 125 miles of border wall. They include a new dining hall at Camp Bullis, as well as training programs at Lackland AFB and new air traffic control towers, and badly need improvements to mold-invested trainee dorms.
"It is not fair to our national security for him to circumvent Congress and declare himself king," U.S. Rep Henry Cuellar said.
Much of the money will come from upgrading military facilities abroad, including facilities in Iraq and Afghanistan.
"This is not representative government," Cuellar said. "We want to see border security, but this is not the way to do it."
The White House justified the money shift on the grounds that much of the 125 miles of border fencing will be built on land which is owned by the U.S. miltiary.
"The readiness of our military and the strength of our national security does not rest on an ineffective, medieval border wall. It rests on real, competent leadership, lacking from this President and his entire Administration," Castro said.
IMAGE: GETTY