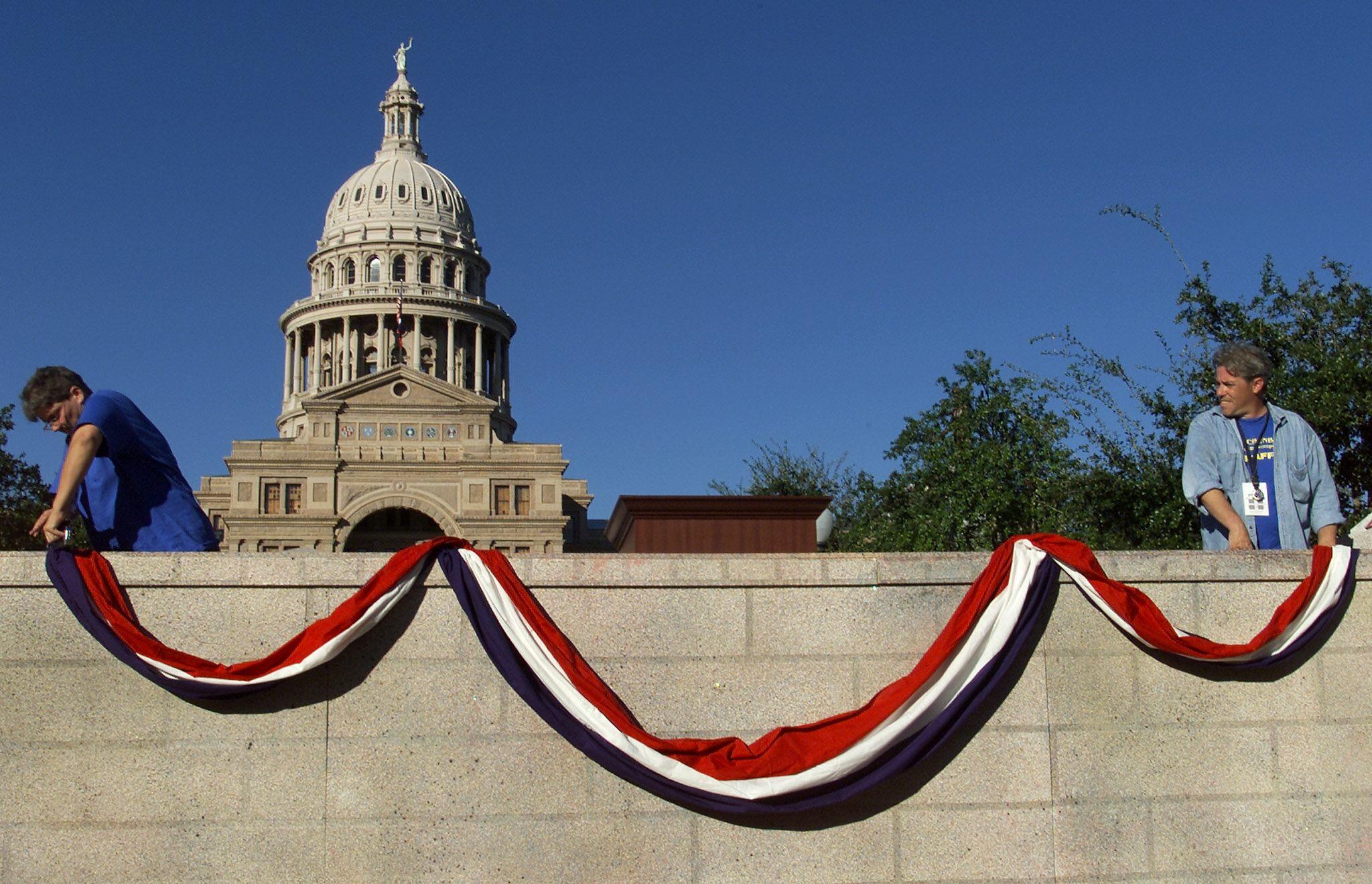 Hundreds of new and beneficial new laws approved by the Texas Legislature in 2019 take effect Sunday, but, just as importantly, two very bad bills which were passed by previous sessions and were finally repealed this year finally are removed from the books, News Radio 1200 WOAI reports.
One is the universally excoriated Driver Responsibility Program.
Approved by the Texas Legislature during the 'recession session' of 2003, the badly named program was essentially a way to pick Texans' pockets to pay for government.
The law approved 'surcharges,' in addition to the usual fines, for violation of several traffic laws. The 'surcharges,' which ran into the thousands of dollars in some cases, were tacked on after the fine was paid. So the motorist, thinking that he or she was in the clear, suddenly received a 'bill' from the state announcing that the motorist still owes 'fees' and if the driver couldn't afford to pay the bill, his or her driver's license would be yanked.
"The Driver Responsibility Program has affected more than 1.4 million Texans, all of whom have unpaid surcharges," said Phil Telfeyan of Equal Justice Under Law, which led the decade long fight to get the law repealed. "All of those surcharges are going to be forgiven as of September first."
And driver's licenses which were suspended due to non payment of the surcharges will be re-instated.
The result of not being able to pay the surcharges, was, of course, that the motorist would drive without a license, and that frequently meant without insurance, adding to the vehicle repair bills of millions of Texans who were involved in accidents and jacking up Texas car insurance rates.
Many people who found themselves unable to drive to work had to give up their jobs, and they went onto the welfare rolls, where they became a burden on the taxpayers.
"For over 600,000 people they will be able to drive again," Telfeyan said. "They will be able to drive to work, they will be able to drive to see their family, it is going to be a tremendous change in their lives."
No, surcharges which have already been paid will not be refunded.
Another law that will go out of effect September first is a 2015 law that yanked the professional licenses of Texans who defaulted on their student loans.
Using the model of the 19th Century 'debtors prison,' which threw people who owned money into prison, virtually guaranteeing that they would not be able to pay their debts, this law yanked the professional licenses of teachers, nurses, and other badly needed professionals if they defaulted on their student loans.
That, obviously, made it far more difficult for the people to pay their student loans, which was supposed to be the intended goal of the law, and also denied badly needed professionals to schools, hospitals, and other places.
"I'm about to sign a law that ensures that an occupational license cannot be denied or revoked by the state because of default on student loans," Gov. Abbott said when he signed the new law. "It protects your right to earn a living."
Repealing this law got a nudge from the feds. Several members of Congress, both Democrats and Republicans, were pushing for the feds to deny funding to the twenty states with laws like this on the books. As of Sunday, almost all of those state laws will have been revoked.
IMAGE: GETTY