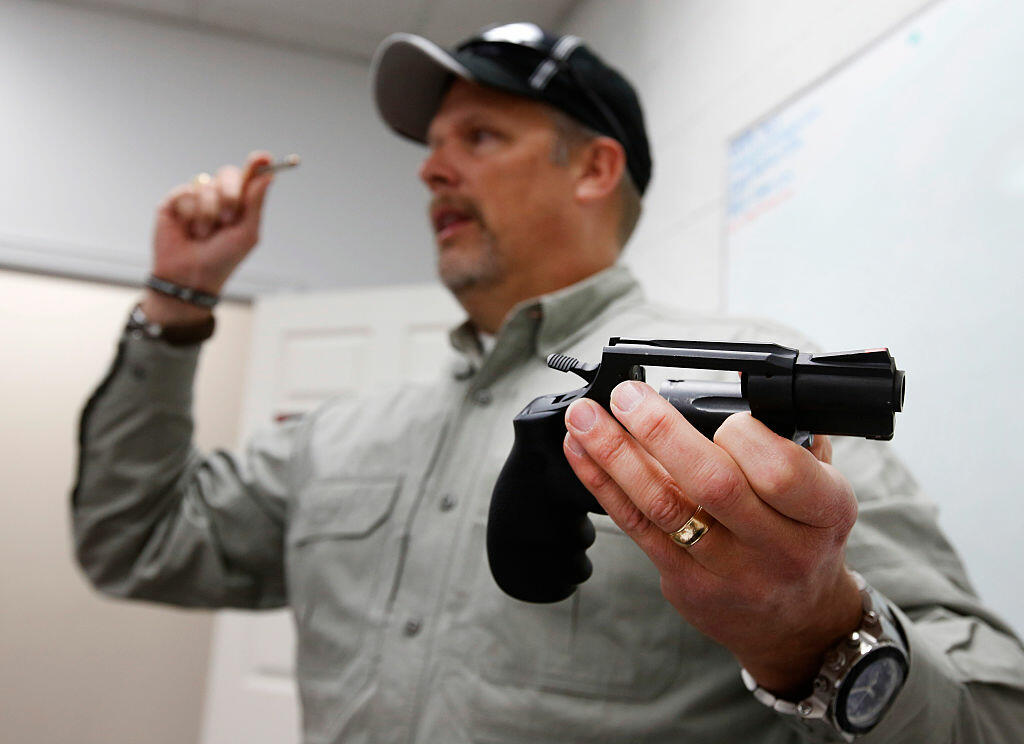 Two members of San Antonio City Council today announced plans to ask the City to approve a city wide gun buyback program, that would provide money from the Police Department's asset seizure fund to pay cash to citizens who want to sell their guns, News Radio 1200 WOAI reports.
"Do you have weapons in your home that you no longer need, or you're afraid can be used for nefarious purposes or to endanger other people in your family or in your community?" Councilman John Courage said. "If you do, this is your opportunity to sell them and let us dispose of them properly."
He says citizens will be 'rewarded for their good citizenship.'
Courage said the move is not only in response to the El Paso shooting earlier this month, but to try to get 'weapons out f the hands of people who have psychological issues,' or maybe 'its a child who finds a gun in a home and thinks its a toy,' or maybe its a person who wants to commit a criminal act.
"If we can keep guns out of the hands of criminals, great," he said. "But if we can keep guns out of children, if we can keep them out of the hands of people commiting domestic violence, if we can keep them out of the hands of people considering suicide, then we can save lives right here in San Antonio."
He said this has nothing to do with 'taking people's guns away.'
"We think this is an excellent way to offer support to people in our community who think there are just too many guns out there," Courage said."
Councilwoman Ana Sandoval said this was the first effort to actually do something to reduce gun violence and to do something about gun safety in our community.
"City Council is on a path toward doing what we can to reduce gun violence and make people safer in our community," she said.
She said the 'gun violence epidemic' is a public health crisis and should be treated as such.
She said ever since the El Paso gunman admitted that he was 'targeting Hispanics' have left 'families too afraid to send their children to school.'
"The impact of gun violence stretches far and wide, and I am glad the City of San Antonio has stepped up and not accepted the status quo."
East side Councilwoman Jada Andrews-Sullivan is also signing onto the gun buyback program.
The event took place at the SAPD headquarters, but Chief Bill McManus has spoken out against gun buyback programs, saying they do nothing to reduce gun violence.
McManus was not at today's news conference.