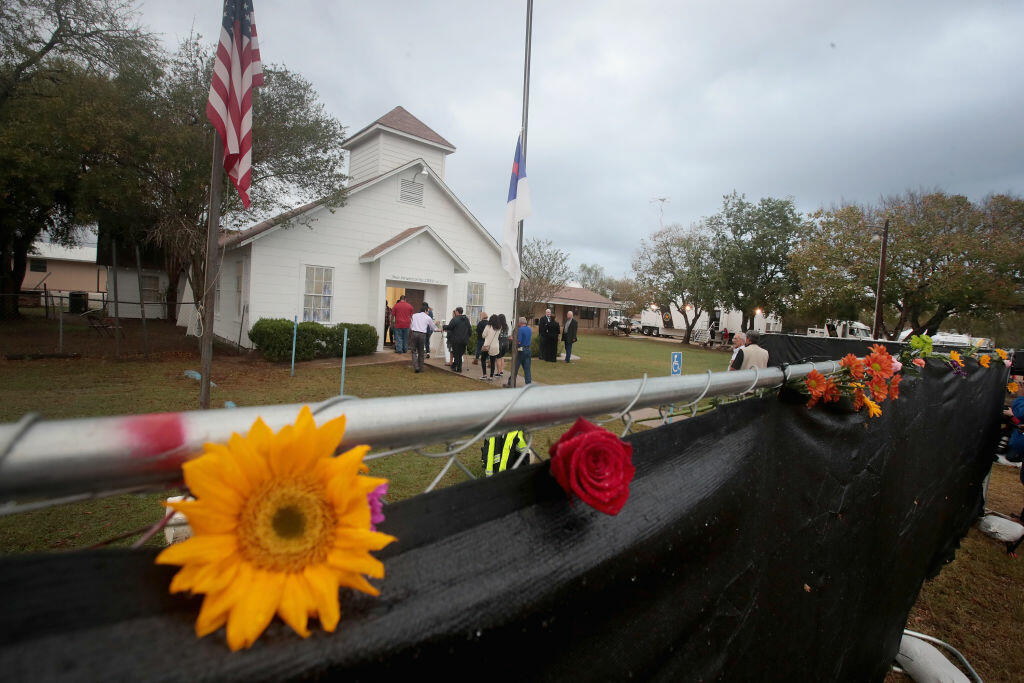 Pastor Frank Pomeroy, whose steady leadership at Sutherland Springs First Baptist Church received praise in the wake of the November 2017 mass shooting, says he will run for the Texas Senate in 2020, News Radio 1200 WOAI reports.
Pomeroy will run as a Republican, challenging Democrat Judith Zafferini.
Zafferini is one of the most respected members of the Texas Legislature, and has represented the district, which stretches southward from Austin and includes her home city of Laredo, since 1987.
It is an overwhelmingly Democrat district by voting record.. Zafferini did not face a Republican opponent in 2016.
Pomeroy says he will remain as pastor of his church during the campaign.
Pomeroy was not at his church when a man entered the small church and opened fire during Sunday services.. 26 people were killed, including Pomeroy's own daughter.
Pomeroy says he will work to bring 'civility and godliness' to the campaign and to the 'great state of Texas.'
IMAGE: GETTY