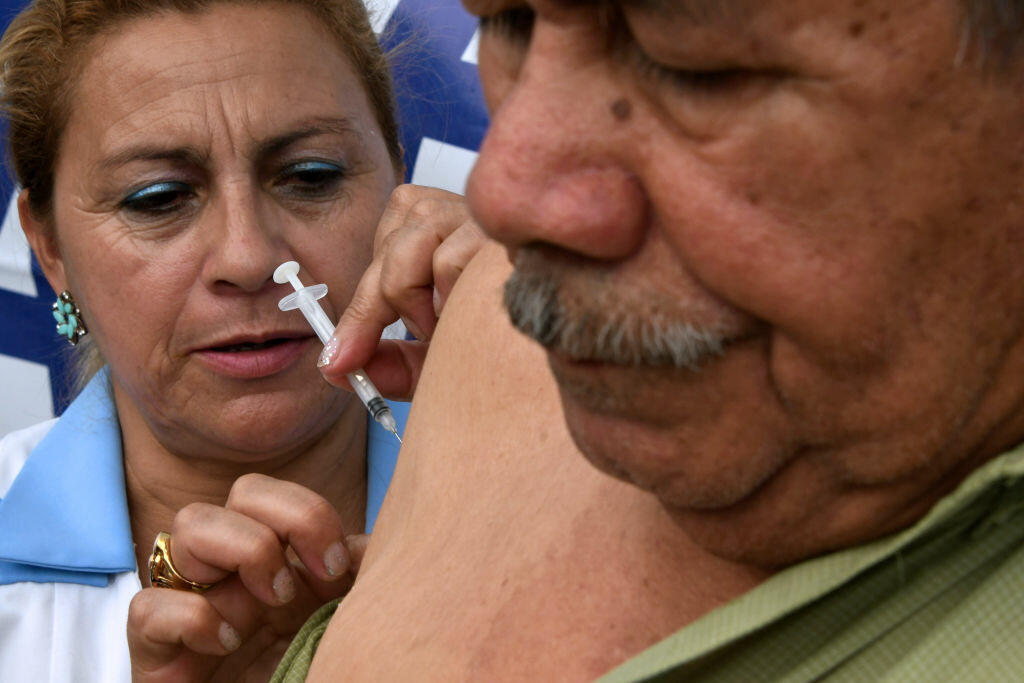 As the fall and winter flu season approaches, Immigration and Customs Enforcement says it will not provide immigrants being held in detention shelters with flu shots, leading to concerns of an outbreak of flu in the shelters, and in immigrant rich communities, News Radio 1200 WOAI reports.
Dr. Peter Hotez of Baylor University School of Medicine, who is one of the country's leading experts on infectious disease, says that doesn't make any sense.
"We have these individuals living under crowded conditions and conditions of stress," he said. "We can almost guarantee there will be an influenze epidemic."
Dr. Hotez says it shouldn't be a question of cost. He says the flu vaccine is very cheap, many insurance companies and employers inoculate their customers and employees for free to avoid the far higher costs of treating the flu and related diseases.
"I don't understand this," Dr. Hotez said. "Influenza is probably the leading infectious disease killer of Americans."
He says all Americans, not just people who are located in isolated areas where immigrant communities or detention centers are located, are threatened by this decision.
"It is dirty chief and it is highly cost effective," Dr. Hotez, "Especially compared to if we have to hospitalize these individuals, or if they suffer serious injuries or death."
IMAGE: GETTY