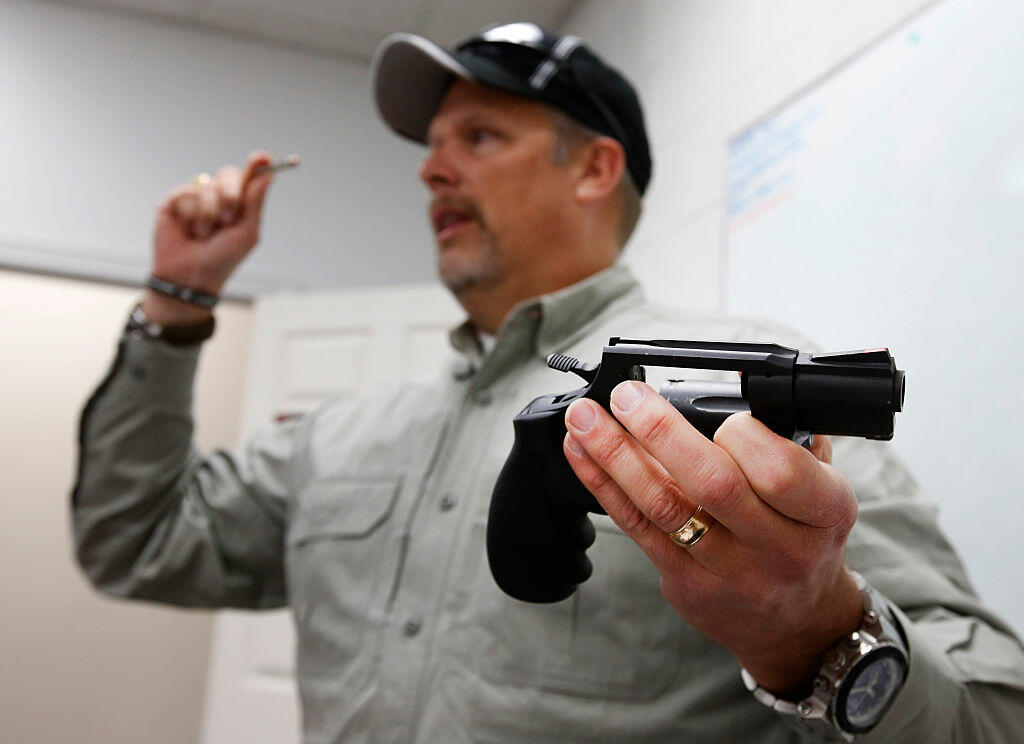 While the debate has raged about the proper response to the shootings in El Paso and Dayton earlier this month have raged, one group, gun owners, have been ignored at best and demonized at worst by politicians and pundits. Today, the Texas Chapter of Gun Owners of America, plans to have its voice heard.
The first meeting of Gov. Abbott's Safety Commission, which was appointed following the El Paso shooting to examine how to deal with gun violence, will be held today, and Rachel Malone, who heads the Texas Chapter of G.O.A., says her group plans to rally in front of the building to get their side of the argument out.
"Gun owners of America Texas is going to make sure that Texas understand that guns are used far more often to save innocent life than to harm it," she said.
Malone says the millions of Texasns who own a gun are frequently on the front line when somebody tries to harm another person. She says the police can't get to any scene quickly enough to stop a tragedy from occuring, so its the gun owner who frequently takes action.
"We need to add the voice of gun owners to the conversation," she said. "We believe that gun owners have a lot to say about public safety, and we want to make sure their voice is heard."
Malone says a gun owner will stop a violent act from occuring or protect the life of a potential victim far more than most people realize.
"Many times the gun isn't fired," she said. "So there is often not a report, maybe nobody ever knows about it. But we will never know what would have happened if a person hadn't happened to be carrying a handgun."
She says expanding the rights of Texans to openly carry firearms would be the best response to the El Paso shooting.