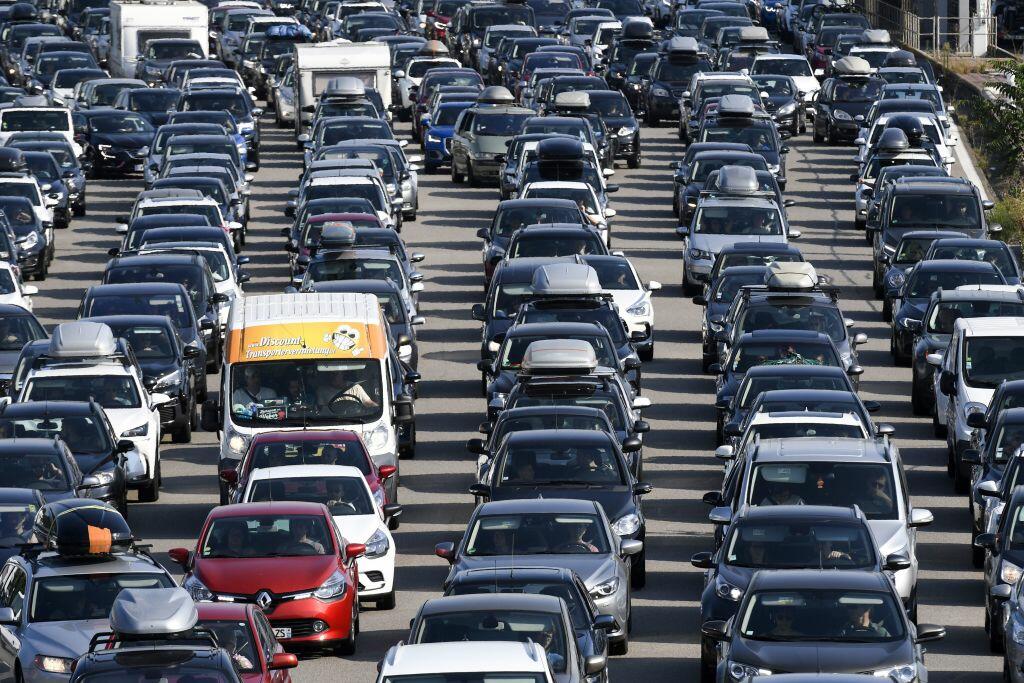 If it sometimes feels that you spend the best part of your life stuck in traffic, a new report form the Texas A&M Transportation Institute shows you may not be far off the mark, News Radio 1200 WOAI reports.
The Urban Mobility Report shows how traffic congestion is affecting the lives of Americans in major cities, and even in medium and small cities.
Bill Eisele, who is the main author of the study, says the average San Antonio commuter will spend 51 hours this year, more than one full work week, stuck in traffic, at a personal cost of $880 in everything from wasted gasoline to wear and tear on the car, to lost productivity.
"Given the population growth in San Antonio, the rate of congestion climbing is actually a little bit less than what we see in some of the other growing cities," Eisele told News Radio 1200 WOAI.
In fact, San Antonio's congestion problem is actually far better than what is faced by motorists in the state's other three major metros. Houston, not surprisingly, has the worst highway congestion in the state, with commuters there set to waste 75 hours this year stuck in traffic. In Dallas its 66 hours wasted, in Austin, 65 hours. All of those numbers are up significantly from the last report, which came out in 2015.
In addition, Eisele says it is getting harder to miss the traffic jams.
"We have a third of the delay that is in the midday and also overnight," he said. "So the times you think you can get out and escape the congestion, you can't."
He says the average drive that takes 20 minutes in light traffic, will take 34 minutes during a routine San Antonio morning or afternoon rush hour.
"Quite simply, we have too much demand for the amount of infrastructure that we have out there," Eisele said.
And he says there is no more escaping to a suburb or a pastoral smaller city to escape the congestion.
"So this tells us it is not a big city problem, you can't escape the congestion by going to one of these smaller communities," he said. "Everyone is growing."
The report shows that fast growing small cities and suburbs like New Braunfels, Boerne, and San Marcos actually have seen more of an increase in congestion in the past two decades than have big cities like San Antoio.
And he says this congestion costs us in hidden ways as well.
The problem not only affects consumers, but also manufacturers and shippers, whose travel delay costs are passed on to consumers," he said. "While trucks constitute only 7 percent of road traffic, they account for 12 percent of congestion cost."
And he points out that the increase in commercial vehicles in today's 'right now' economy, from GrubHub delivering food to Amazon delivering products, is making the congestion headaches even worse.
Mainly, Eisele blames the state's strong economy and increased population growth for the pressure that is placed on the state's road and highway system.
He says 'all strategies' must be pursued, and pursued quickly, to deal withe this growing problem. He says more highways is the obvious problem, but expanded mass transit options, more move to non traditional work hours, and more telecommuting are all solutions that policy makers should look at.
Nationwide, America is becoming a nation stuck in traffic. We waste 3.3 billion gallons of fuel, at a cost of $166 billion, stuck in traffic each year, a figure which has risen sharply over just the past few years.
The busiest time to be on the highway is between 4 and 5PM, and busiest day to be on the highway is Friday. But more than 30% of the delay now occurs in off peak hours, and more of the delay is occuring on surface streets as opposed to on major freeways.
The worst congestion in the United States, not surprisingly is in Los Angeles, where motorists waste nearly 120 hours, three full work weeks, stuck in traffic. San Francisco, San Diego, Seattle, and Washington DC are the next worst cities for commuting.