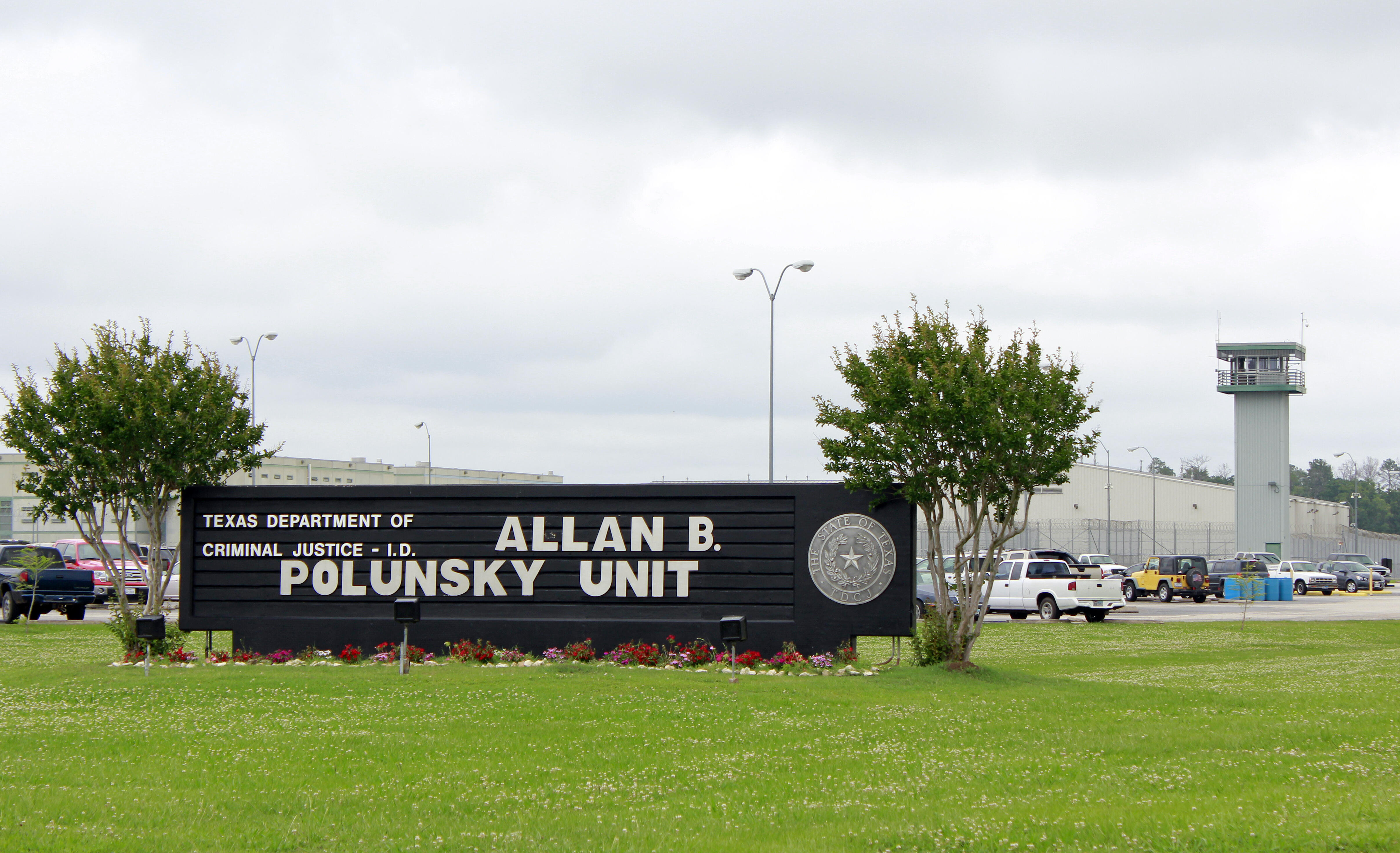 After dodging the executioner's needle five times, Larry Swearingen, 48, is set to roll up his sleeves tonight in the death chamber in Huntsville, News Radio 1200 WOAI reports.
Swearingen was convicted of the 1998 murder of Melissa Trotter, 19, weho vanished from a community college campus in Conroe, near Houston. Her body was found about a month later in the Sam Houston National Forest. She has been strangled with a pair of panty hose.
Swearingen has a history of sexual and physical abuse of women, and was in fact under indictment for kidnapping a former fiance when Trotter vanished.
"It was a single leg of a pair of panty hose," Montgomery County Prosecutor Kelly Blackburn told News Radio 1200 WOAI. "The other half of that pair of panty hose was found in the home of Larry Swearingen in a trash can.
Blackburn says the two were seen talking at the college shortly before she vanished, and some of the victim's hair, which had been pulled from her head, was found in Swearingen' truck.
Blackburn says after he was convicted, Swearingen composed a letter, in Spanish, which purported to be from another man who was confessing to the murdeer.
He says it contained information that only the killer could know.
"The color of her underwear, no one knew that but the police, and the person who murdered her," he said.
He says Swearingen has played the criminal justice system for a long time.
"We hope that Melissa Trotter and her family can finally find the justice they deserve," he said. "It is long overdue, and its time."
But Swearingen argues that he was convicted on the basis of what he calls 'junk science.' He says the prosecution's claim that Trotter's body had been in the forest for 25 days when it was found has been 'debunked' by other scientific testimony. He says they say the body had been in the forest only 14 days, and since Swearingen had been arrested by then, he could not have left it there.
He also says blood found under Trotter's fingernails was determined not to be Swearingen's, indicating at least that the courts should consider the possibility that another person committed the crime.
Those arguments have been repeatedly rejected, and there is no pending appeal that may block tonight's execution.
IMAGE: GETTY