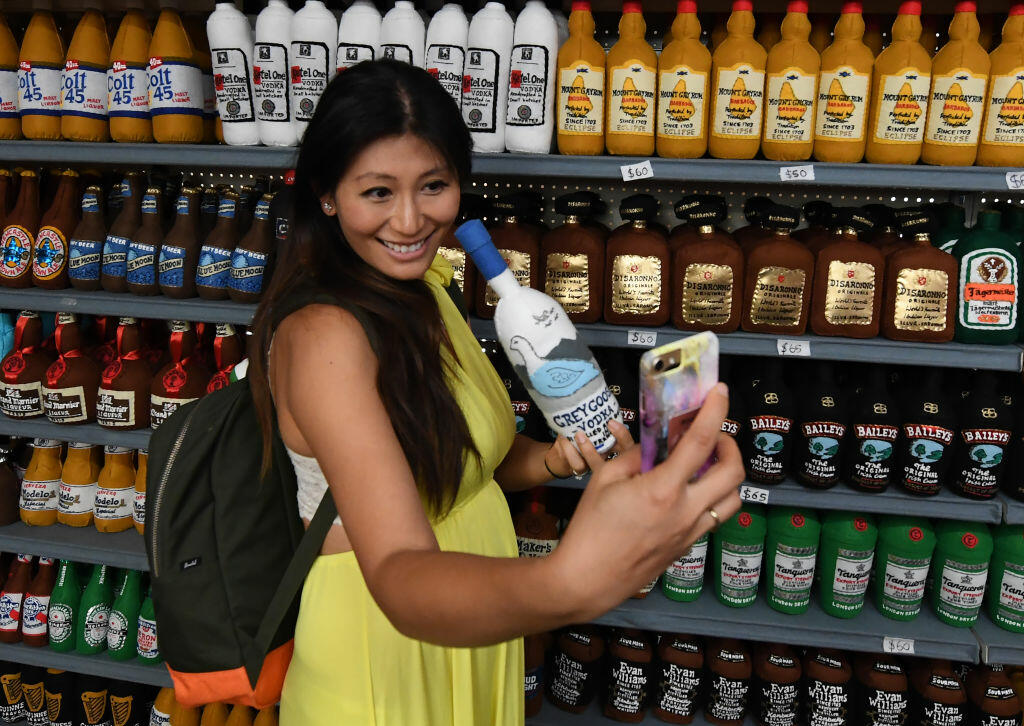 Don't expect to take a swig of whiskey you have purchased at your local Walmart. News Radio 1200 WOAI reports that the Fifth Circuit Court of Appeals has upheld a Texas law which forbids publicly held corporations from obtaining permits to sell liquor.
Walmart sued the Texas Alcoholic Beverage Commission to overturn the 1995 law which limits issuance of so called 'P' permits, which allow the sale of liquor, to corporations which are closely held or privately owned, after the Arkansas based retailer announced plans to open free standing liquor stores adjacent to its department stores.
Walmart already sells beer and wine, because that does not require a 'P' permit, but it sued in federal court to try to invalidate the state's restrictions, saying that the law is discriminatory and violates the Commerce Clause of the Constitution. Walmart said the law is an attempt to illegally limit the profitable sale of liquor to Texas owned companies, which would be defined as 'protectionism,' and would be a violation of the law.
A lower court agreed, and placed enforcement of the law on hold, but the New Orleans based appeals court overturned that ruling.
The Appeals Court ruled that the Texas law allows package stores which are owned by anybody, regardless of whether they live in Texas or not, to obtain a 'P' permit, so it does not discriminate against out of state companies.
"Texas' public corporation ban proscribes "any entity which is directly or indirectly owned or controlled, in whole or in part, by a public corporation" from obtaining a P permit. Tex. Alco. Bev. Code § 22.16(a). The statute defines a "public corporation" as a corporation "whose shares . . . are listed on a public stock exchange" or "in which more than 35 persons hold an ownership interest." Id.§ 22.16(b). Public corporations can hold any of the other seventy-five types of alcohol permits that Texas issues," the court ruled.
Walmart filed suit after unsuccessfully lobbying the Legislature to overturn Section 22.16 of the code.
"Section 22.16 is a facially neutral statute that bans all public corpora-tions from obtaining P permits irrespective of domicile," the court said in its ruling, rejecting Walmart's claim that the Section amounts to protectionism. In fact, it pointed out that Texas used to have a law which forbade out of state interests from owning liquor outlets in Texas, but it was repealed by the Legislature.
The court also ruled that the state has a legitimate interest in promoting 'accountability' in the sale of liquor, and in taking whatever steps it deemed necessary to restrict liquor consumption. It said Section 22.16 was done without discriminatory intent and without a protectionist nature.
"In the present case, the public corporation ban treats in-state and out-of-state public corporations the same. Neither in-state nor out-of-state public corporations may obtain a P permit or own a package store. There are "no bar-riers whatsoever to out-of-state" companies obtaining P permits so long as they are not a public corporation as defined by the statute."
Walmart said it was 'disappointed' in the ruling and said 'consumers will be the losers.'
The court remanded the case to the trial part for further consideration.
IMAGE: GETTY
READ THE COURT'S RULING: http://www.ca5.uscourts.gov/opinions/pub/18/18-50299-CV0.pdf