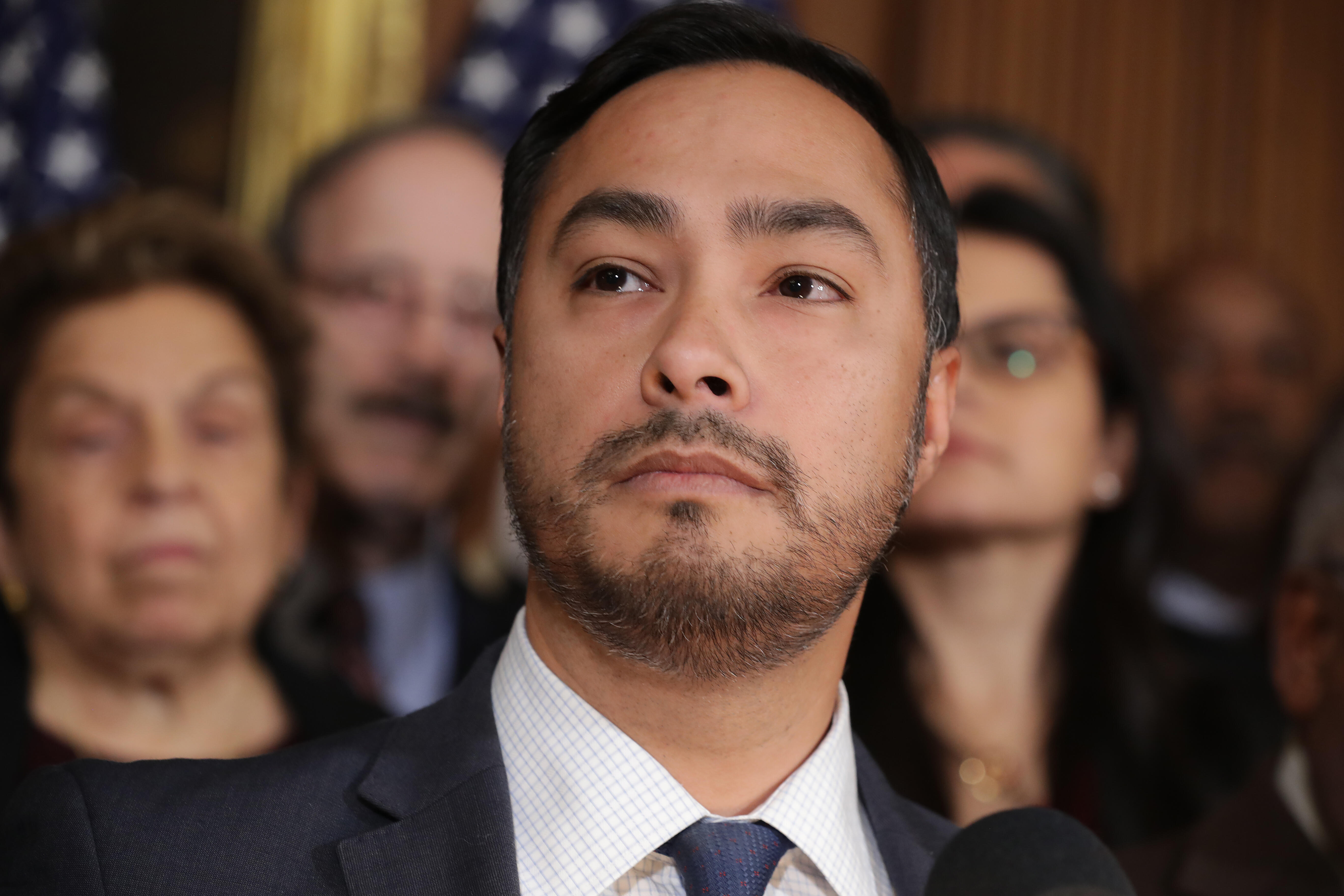 It appears that, in his rush to try presumably embarrass Trump donors by posting their names on Twitter, Congressman Joaquin Castro also embarrassed several of his own supporters, News Radio 1200 WOAI reports.
Castro tweeted the list of 44 prominent San Antonians who have donated the max to the President's re-election campaign, calling them 'sad' and saying they are 'supporting hate.'
But several of the people who Castro labeled 'haters' have also donated to his and his brother's campaigns.
Prominent on the list is NuStar Energy CEO Bill Greehey (who is mistakenly listed as being with Valero Energy, even though he left Valero a decade ago.
Greehey is also seen in Federal Elections Commission records as donating $10,000 to Castro's 2011 and 2013 Congressional campaigns.
"It is just amazing to me that he would do that. ... Then he's calling me a racist because I'm supporting Trump. I mean, this is just ridiculous," Greehey told the Washington Examiner.
Also on the list of 'haters' who support Castro are businessman Gregory Kowalski, ahnd Edward Steves, who hosted a fundraising event at his home which raised some $300,000 for Joaquin's brother Julian's campaigns for Mayor.
Developer Donald Kuyrkendall told the Examiner that he wonders whether Castro is 'inciting people to come to his house and attack his wife.'
Other people on Castro's enemies list who also donated money to his or his brother's campaigns include retired USAA Real Estate CEO Ed Kelly and develpoper Wayne Harwell.
Harwell told Fox News that he isn't going to donate another dime to Castro, saying "Obviously Castro feels pretty strongly against me."
The hash tag #impeachjoaquincastro has been trending on Twitter since Castro's bungled effort to call out Trump followers went viral.
Members of the U.S. House of Representatives cannot be impeached.
IMAGE: GETTY