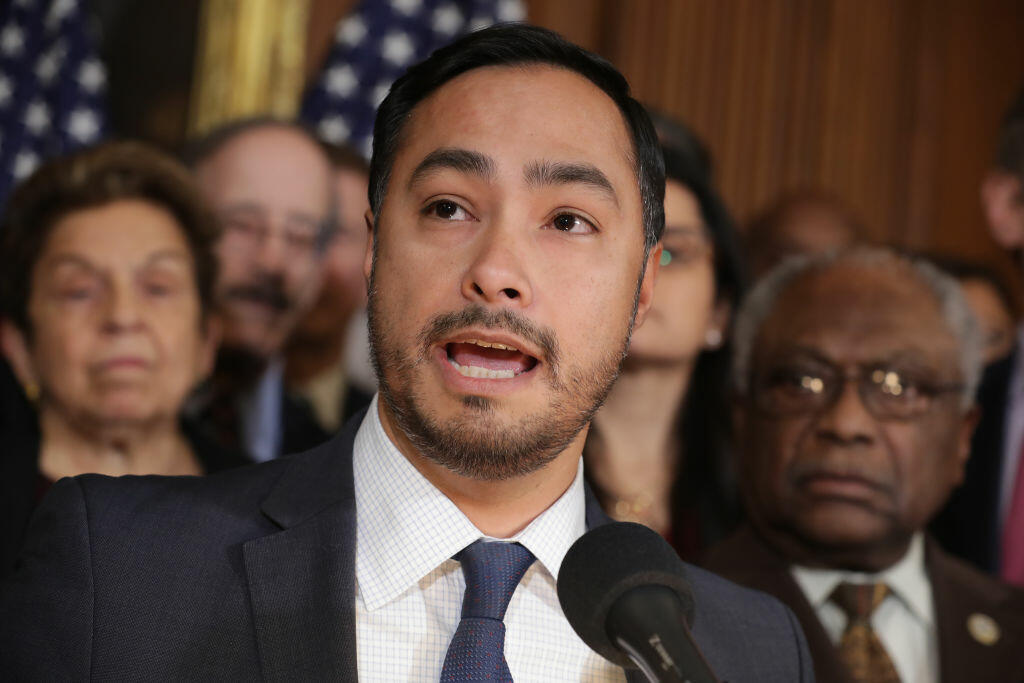 Congressman Joaquin Castro (D-San Antonio) has prompted a massive blowback on social media, but he is defending his Tweet which listed the names and employers of some forty prominent San Antonio business and community leaders who have donated the legal maximum to President Trump, News Radio 1200 WOAI reports.
"Their contributions are fueling a campaign of hate that labels Hispanic immigrants as 'invaders,'" Castro said of the list, which includes people like Bill Miller Barbecue founder Balous Miller, former USAA Real Estate Company CEO Edward Kelly, and Kit Goldsbury, the developer of the Pearl complex.
Some of the names include some outdated information, for example, oilman William Greehey's employer is listed as 'Valero Energy.' While Greehey presumably is still a Valero shareholder, he has been away from Valero for a decade, and now serves as CEO of NuStar Energy. This mistake raises questions about the validity of Castro's list, and has also prompted some very negative comments directed at Valero.
And the firestorm was begun by somebody who has experience being the target of political hate. U.S. Rep Steve Scalise (D-La), who was shot and critically wounded at the 2017 Congressional Baseball Game shooting, by a man who was an avowed supporter of Bernie Sanders and had threatened Republicans on line, called Castro's posting 'dangerous.'
"People should not be personally targeted for their political views. Period," Scalise said. "This isn't a game. It's dangerous, and lives are at stake. I know this firsthand."
Sen. John Cornyn called Castro's comment 'grossly inappropriate.'
The Trump Re-Election campaign reported Castro's tweet to Twitter, saying it clearly violates the platform's terms of service.
"Democrats want to talk about inciting violence? This naming of private citizens and their employers is reckless and irresponsible. He is endangering the safety of people he is supposed to be representing," Campaign spokesman Tim Murtaugh told 'The Daily Caller.'
Castro's tweet is representative of a form of Internet commentary known as 'doxxing,' which is defined as "publishing identifying information about (a particular individual) on the Internet, typically with malicious intent." It is a common practice used by on line hackers and is believed to have been pioneered by White Supremacist groups on forums like '4chan.'
If comments by Twitter users are any indication, Castro's gambit appears to have backfired.
One user wrote "This is dangerously wrong and may be considered ignorant for any candidate! When you publicly promote threats and hate against any American Citizen's or American Company's rights to support whoever they decide, you are threatening #Freedom itself. That only makes you weak."
Another called the tweet 'unbecoming of a Congressman.'
A Twitter user using the name Robby Starbuck wrote "You're vile. What's your goal with this list? Be explicit about just how vile you are. Do you want your comrades to damage these people monetarily so they can't feed their kids? Physically damage their homes or businesses? Follow & harass them? Physically assault them? Shameful." A man called 'The Bradford File' wrote "Do you realize a Leftist Antifa supporter committed mass murder this past weekend? Or is that your goal? God save your vile soul."
Several commentators pointed out that, as the Congressman from San Antonio, Castro is using federal government money to criticize and potentially place his own constituents in harm's way.
Other twitter users reacted like Karla, who wrote 'Wow, as soon as I'm done here, I'm heading straight to Bill Millers!'
Castro attempted to defend his tweet late Tuesday, tweeting 'No one was targeted or harassed in my post. You know that. All this info is routinely published.'
IMAGE: GETTY