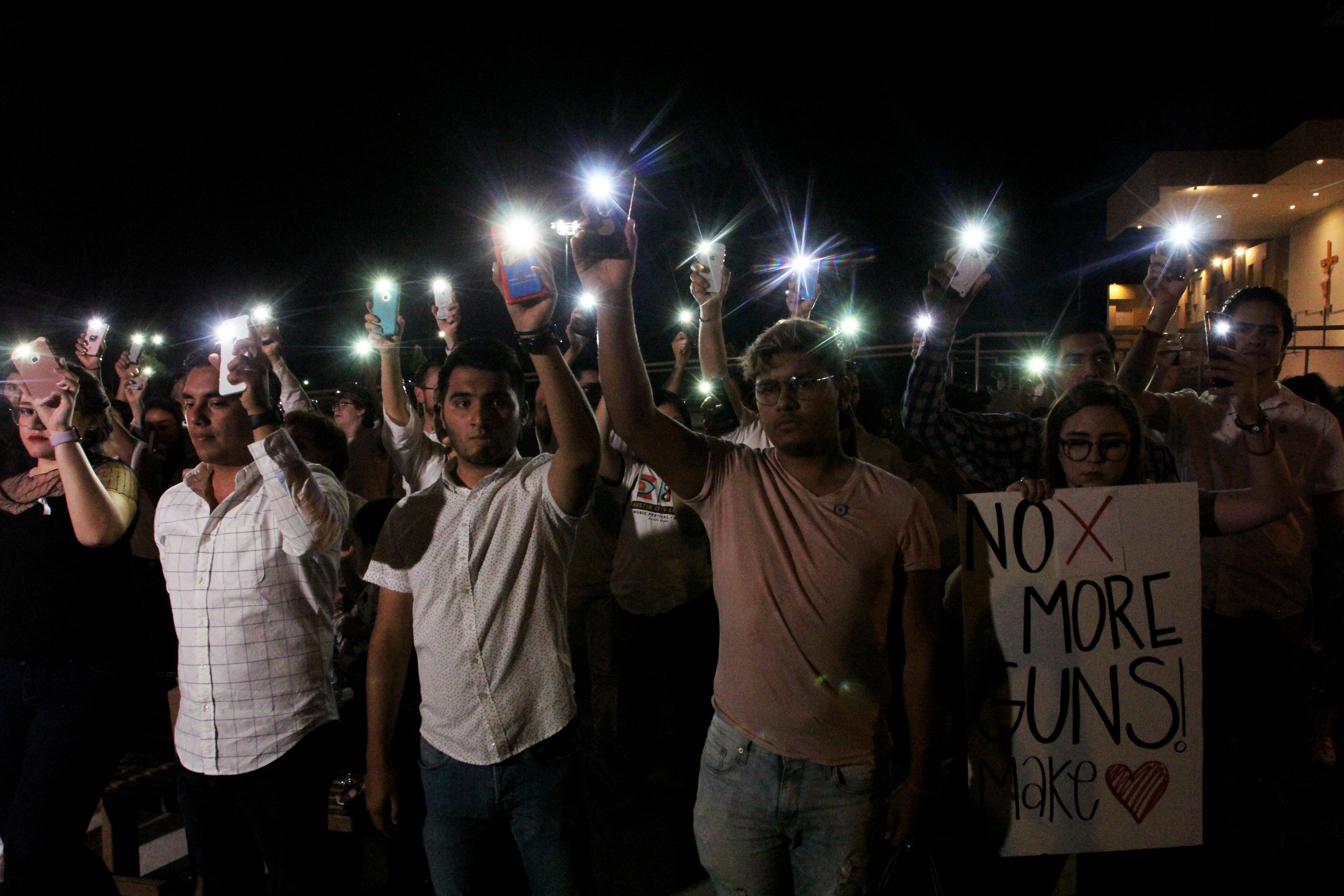 Several Democrats in the Texas Legislature are calling on Gov. Abbott to call a special session immediately to address the problem of gun violence in the state, News Radio 1200 WOAI reports.
State Rep. Diego Bernal (D-San Antonio) told a rally at Main Plaza last night that doesn't nothing is no longer an option.
"There is a variety of things that we should try," he said. "We should try to see how they work and make them better, but doing nothing will only guarantee more of this."
San Antonio State Rep. Roland Gutierrez echoed Bernal's comments.
"When 26 people were killed in Sutherland Springs it wasn't the right time for an emergency special session and when 10 people including 8 kids were killed at Santa Fe High School it still wasn't the time for an emergency special session, but I am hoping that after at least 20 people were killed in El Paso we can finally agree that we must take immediate action. Therefore, I am requesting a special session be called to address the gun violence happening in our state," Gutierrez said.
No lawmaker has come forward with any specific plans to address the three mass shootings that have taken place in the state over the past 20 months, but the lawmakers calling for the special session say in the process of holding hearings and hearing from witnesses, proposals will emerge. specific
"We can do things at the federal level, but do not be mistaken, we can do things at the state level right now," Bernal said. "There is nothing stopping the governor from calling for a special session right now."
In the 2019 session, lawmakers considered gun restrictions, including a controversial proposal to allow relatives, friends, or others to tell a judge if a person is believed to be a threat to him or herself or others, givign the judge the right to take away any firearms in that person's possession, and to prevent them from buying firearms.
But those proposals died amid opposition from gun rights groups, and lawmakers passed a series of school safety measures instead.
PHOTO; HENRIKA MARTIEZ, GETTY IMAGES