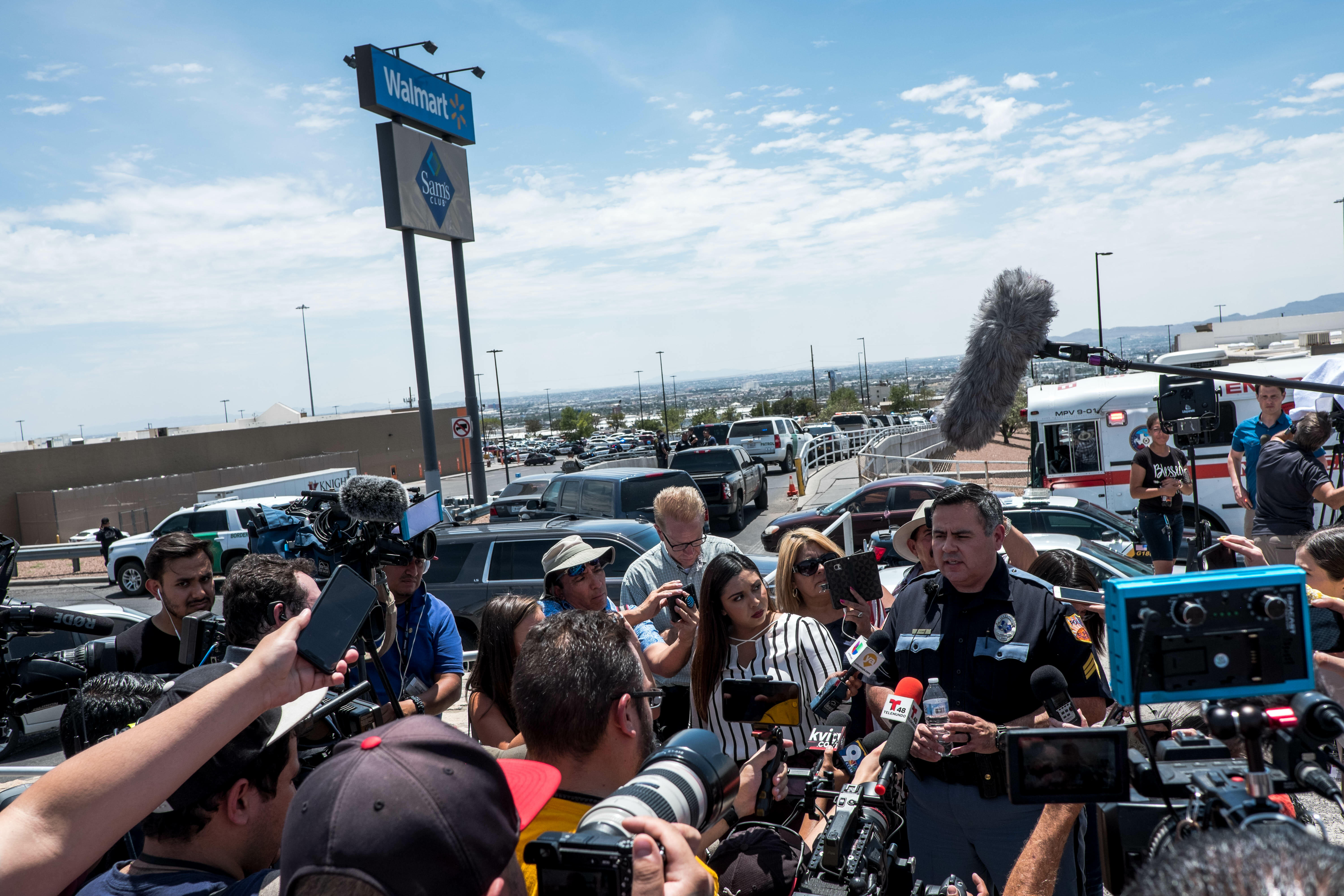 The 21 year old north Texas man who killed 20 people and wounded another 26 at a Walmart in El Paso on Saturday has been indicted on capital murder charges and remains held without bond in the El Paso County Jail, News Radio 1200 WOAI reports.
"The state charge is capital murder, so he is eligible for the death penalty, and we will seek the death penalty," El Paso District Attorney Jaime Esparza said.
The suspect could also face the federal death penalty, according to John Bash, the U.S. Attorney for the Western District of Texas.
"There is a statutory definition of domestic terrorism, this meets it," he said. "This meets it, it appears to be designed to intimidate a civilian population to say the least. We are treating it as a domestic terrorism case."
And, like the case of Timothy McVeigh, domestic terrorism that leads to death is punishable in the federal system by lethal injection.
"We are going to do what we do to terrorists in this country, which is deliver swift and certain justice."
In Allen, an upscale suburb of Dallas in Collin County, officials say they have no record of the suspect ever being involved in any violent criminal activity, all the time he was growing up in the city.
The suspect's grandparents issued a statement through a family spokesman.
"This from Larry and Cynthia Brown, we are devastated and pray for the victims of this tragedy," the spokesman said, adding that they will make no more comments to reporters.
"He moved out of our house six weeks ago, and has spent a few nights here while we were out of town."
The suspect attended Collin County College, a community college, and officials say he had no apparent connections to El Paso, indicating that he chose the border city for his rampage so he could kill as many immigrants as possible.
In a rambling 'manifesto' published to the gamers web site '8-chan,' the suspect vowed not to be taken alive, saying he knows that the death penalty would be in his future if he surrendered. But police say he gave up without a fight when confronted by police.
Jeff Halsted, the former police chief in Ft. Worth, says he doesn't think he ever had any intention of dying.
"The video, the still images of the suspect walking in with his weapon, he was wearing ear protection," Halsted said. "That indicates to me that he did not want to kill himelf or be killed. He wanted to surrender and make his statement, and not have his own life taken away."
Police say the suspect is 'cooperating with investigators' as they probe this murder spree.
Meanwhile, the Mexican government says it may request that the suspect be extradited to Mexico to stand trial there. Six of the twenty people who were killed were Mexican nationals. The U.S. has a robust extradition treaty with Mexico, which recently resulted in drug lord 'El Chapo' Guzman being convicted in a U.S. court.
Mexico also promises to sue to the U.S. for damages, for its failure to protect Mexican citizens in the U.S.
IMAGE:JOEL ANGEL JUAREZ, GETTY IMAGES