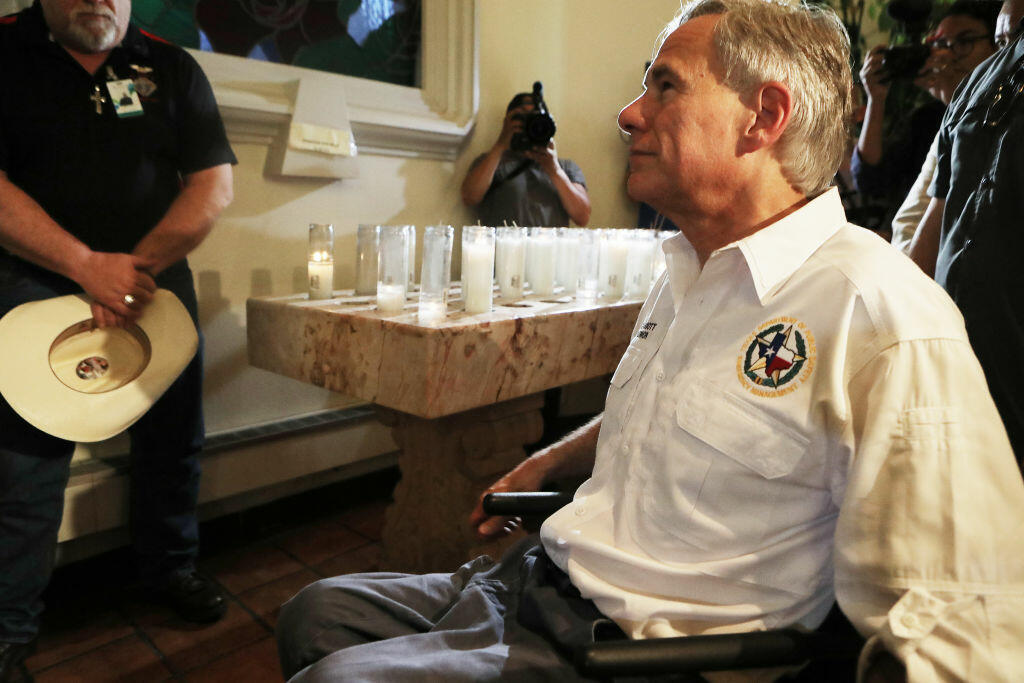 Texas Governor Greg Abbott visits St Pius X Church in El Paso during a vigil for victims of the mass shootings. (Getty Images)
Many families were shopping at the Cielo Vista Walmart in El Paso to pick up their back to school supplies on a sales tax holiday when a gunman opened fire. By the time the shooting had ended, 20 were dead and 26 wounded. President Trump said, "the shooting in El Paso, Texas, was not only tragic, it was an act of cowardice. I know that I stand with everyone in this Country to condemn today's hateful act. There are no reasons or excuses that will ever justify killing innocent people. Melania and I send our heartfelt thoughts and prayers to the great people of Texas." Trump said he spoke with Texas Governor Greg Abbott and pledged the total support of the federal government. 
Many families gathered in churches for vigils last night to remember the victims and pray for those effected.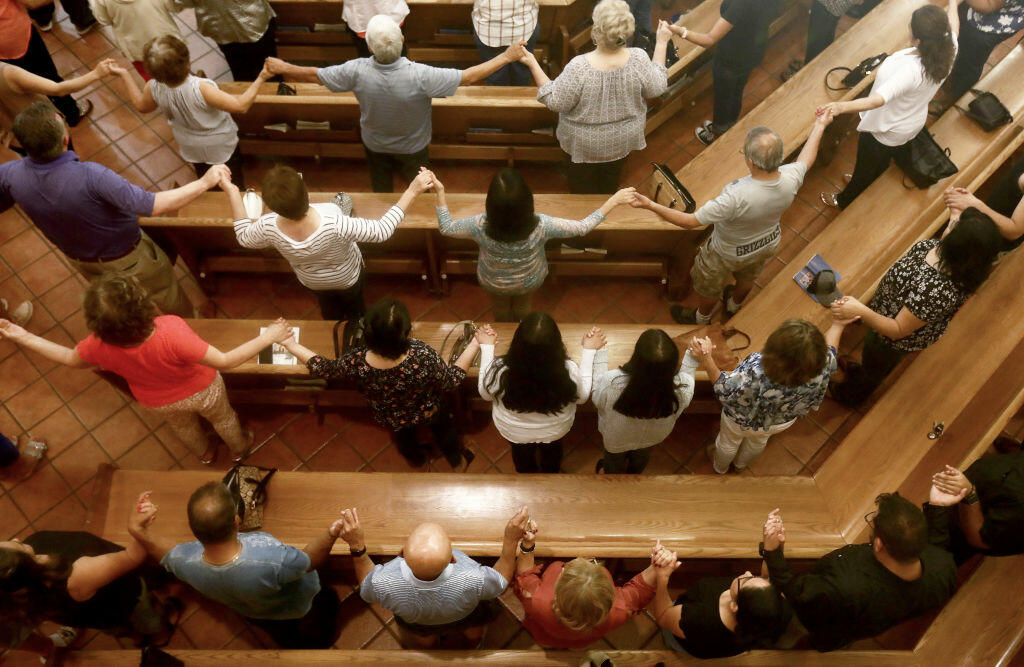 People hold hands in St Pius X Church at a vigil for victims of the shootings. (Getty Images)