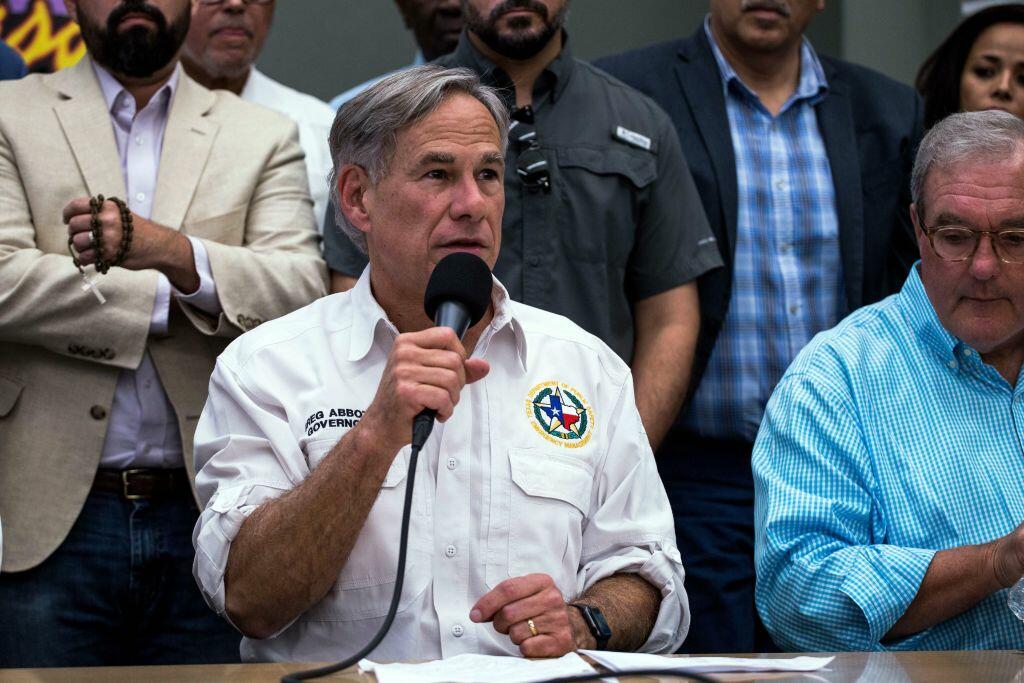 Governor Greg Abbott has ordered Texas flags across the state to be lowered to half-staff in memory of those who lost their lives in the shootings in El Paso on Saturday.
The governor says flags should remain at half staff through sunset on Thursday, August 8.
Three people at Del Sol Medical Center in El Paso, Texas, remain in critical condition following yesterday's mass shooting. Hospital officials say eleven victims were admitted yesterday ranging in age from 35 to 82. All had been shot except for one person who was injured in a fall. The hospital also requested more blood donations throughout the coming days as some of the victims will need multiple surgeries during the next week. El Paso police say a 21-year-old man drove from his home in Allen, a Dallas suburb, to a Walmart store in El Paso with the intent of killing people. By the time the suspect gave himself up, at least 20 people were dead and another 26 wounded.
Photo: Getty Images