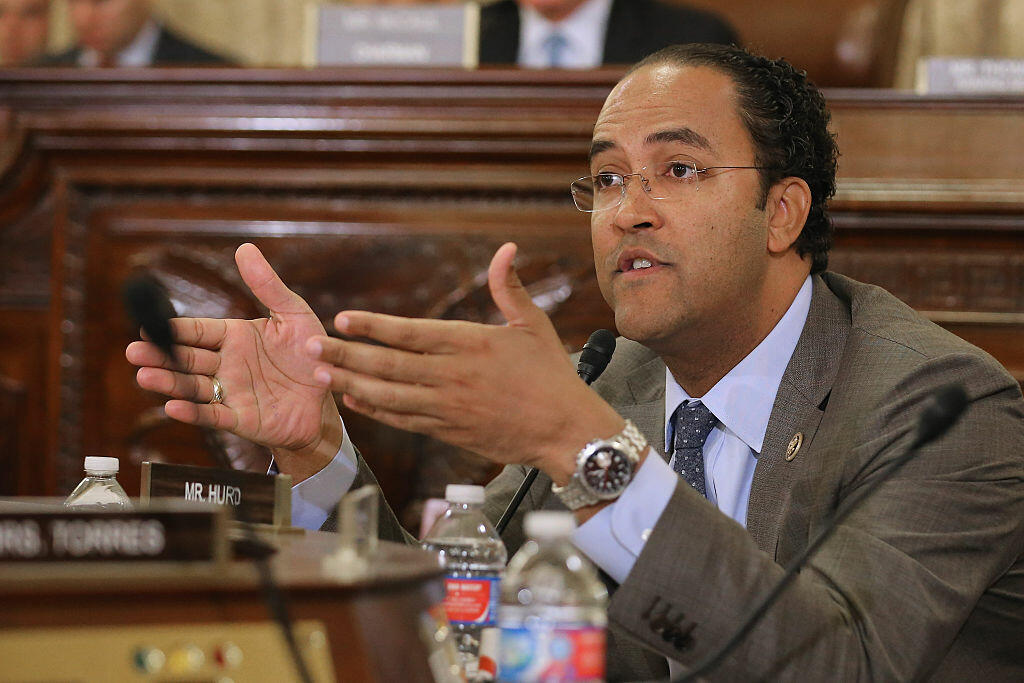 The surprise announcement that San Antonio Congressman Will Hurd, the only Black Republican in the U.S. House, will not seek re-election next year is seen as a significant setback for the Texas Republican Party.
Hurd is the fourth Texas Republican Congressman to announce plans to retire in 2020 in the past ten days, including northeast Texas Republican John Ratcliffe, who is being nominated by President Trump to become Director of National Intelligence.
But the difference with Hurd is the other three districts are strongly Republican and are expected to select GOP successors in a special election. Hurd's 23rd District, which stretches from northwest San Antonio to El Paso, is one of the true 'swing' districts left in the country, and it is widely expected to 'swing' Democrat in 2020.
Hurd, a former Texas A&M student body president and undercover CIA agent, was the only Republican to openly criticize President Trump over his controversial tweets about progressive congresswomen, and he has been at odds with the President on immigration. Hurd's huge district contains the largest stretch of U.S. Mexico border of any Congressional district.
"It will be very interesting to see whether or not Republicans shift to the Democrat party," SMU analyst Cal Jillson said. "Will Hurd might be one of those who think about that."
Many conservative groups have long accused Hurd of being insufficiently conservative for today's GOP. He caused some dissent in the Republican conference when he and then Congressman and now Democrat Presidential candidate Beto O'Rourke took an cross country road trip, which they live streamed in interests of bipartisanship.
"He has felt when he needs to separate from Donald Trump on border issues, and also on conduct issues," Jillson said.
Hurd is in his third term as Congressman from the 23rd district, which is an anamoly in recent years, when the district has swung between Republicans and Democrats fairly regularly.
The Democrat Congressional Committee said Hurd's retirement is a major victory for the Democrat party.
"Like we said last week, Republicans across the Lone Star State are terrified of losing their seats in 2020 and Will Hurd just joined the list. Hurd has been a lockstep supporter of the worst of Washington Republicans' policies and he sealed his fate when he pledged to vote for Donald Trump in 2020. Democrats will win this seat and if Will Hurd doesn't believe he can keep his job in a changing Texas, his colleagues must be having second thoughts too," the DCCC's Avery Jeffe said.
Gina Ortiz Jones, who barely lost to Hurd last fall and is mounting a well funded campaign for 2020, praised Hurd's service as a CIA agent and a member of Congress, but she said his retirement is an indication of Republican weakness.
"From San Antonio to Socorro and everywhere in between, Texans are ready for new leadership in Washington and I'm ready to serve. Here in Texas's 23rd Congressional District, prescription drug costs are still too high, we can do more to support our service members and veterans and we need to stand up to the reckless policies coming out of Washington, D.C."
IMAGE GET