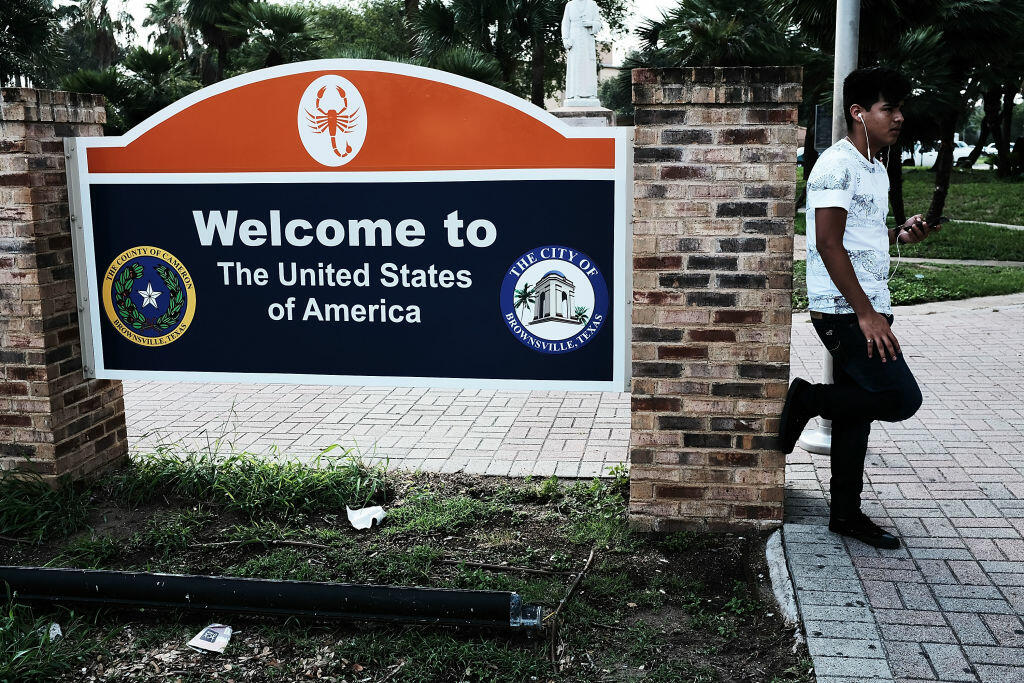 At a time when the President warns that illegal immigrants are spreading crime and violence across the southwestern border, and some Washington-based reporters were flak jackets and bulletproof vests when covering the border, an economist at the University of Texas Rio Grande Valley has released figures showing that crime in major border counties has actually fallen since the current surge in immigration began, News Radio 1200 WOAI reports.
Salvador Contreras says he crunched the numbers and found that'crime in the Border Region, from El Paso to Brownsville, has seen a 'steep decline' in the past 18 years.
"It is quite possible that immigrants have had no effect in crime trends in our region," Contreras said.
He says El Paso County, which has been the focus of several of those 'migrant caravans,' and is right across the Rio Grande from Juarez, which is routinely listed as among the most dangerous cities in the world, actually saw one of the steepest declines in violent crime of all the major counties in Texas.
"Crime in the U.S. has been declining for the past two decades," he said. "The border region is just no exception."
Contreras says people who live along the border are used to getting calls from concerned friends and relatives asking if they are 'under seige' or have 'immigrants running across their front lawns.' He says this could not be further from the truth.
"The rise of social media, instant news, has brought any type of criminal activity to the forefront," he said. "People think there is a lot more of it, when actually, there is a lot less of it."
Many large Texas counties have seen significant drops in crime in thr past 18 years. El Paso, Webb, Hidalgo, and Cameron Counties, all along the border, have seen significant drops in youth and adult crime.
Contreras says you shouldn't believe politicians, who are frequently trying fire up their base, when it comes to hard information about crime.
"They should look at the data before making up their own mind on what affect immigration has on society," he said.
Bexar County has seen a very slight increase in crime since 2000, with crime in the county up 0.2%. Interestingly, the major county in Texas with the biggest growth in crime, according to FBI figures, is Galveston, which is far from any border crossing point.