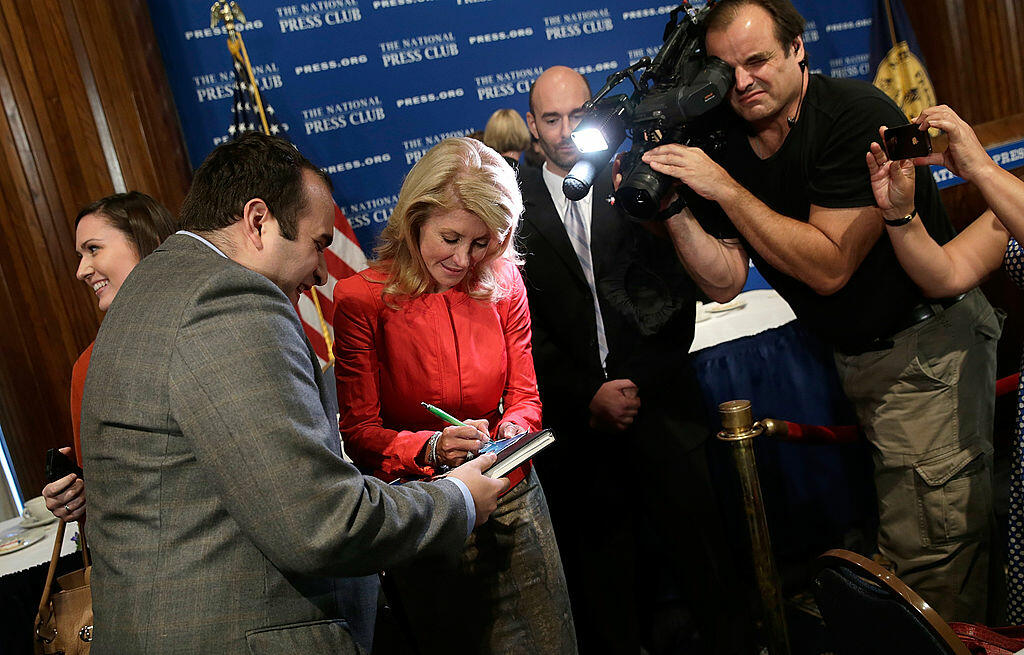 It's official. Wendy Davis, the former Ft. Worth state senator who became a Democratic Party celebrity with her 2013 filibuster against proposed abortion restrictions, but followed that up with a troucing at the hands of Greg Abbott in the 2014 governor's race, announced today she is running for Congress in the 21st District.
The District, which stretches from Alamo Heights across San Antonio's largely Republican north side, and then into the reliably Republican Hill Country, but also includes the overwhelmingly Democrat precincts around south and west Austin and the University of Texas campus, was represented by conservative Rep. Lamar Smith for more than thirty years, but was retained by Republican Chip Roy last year by only three percentage points.
"I'm running for out children and grandchildren, so they can live, and love, and fight for change themselves, Davis said in an announcement video, which was dedicated to her late father, Jerry Russell.
In the video, Davis hit on the issue on which she made her reputation, abortion rights.
"We have seen an assault on reproductive rights, we have seen an assault on immigrant rights, we are talking about politicians who make decisions that the know are going to put people's health at risk, but they do it anyway."
Davis, who moved to Austin after giving up her state senate seat to run for governor. She campaigned for Hillary Clinton in 2016, and now heads an organization called Deeds, not Words, which works to empower women.
Roy, who is a former Chief of Staff for Sen. Ted Cruz, had reported prodigious fundraising totals, perhaps because conservatives who dislike Davis were expecing her to challenge him.
The 2018 Democrat nominee for the seat, Joseph Kopser, brought to the campaign a West Point degree and expereience as a tech entrepreneur, a background which attracted may Republicans to his campaign. It is unlikely many conservatives, especailly in the Hill Country, will be as receptive to Davis' pro choice message.
Photo: Getty Images