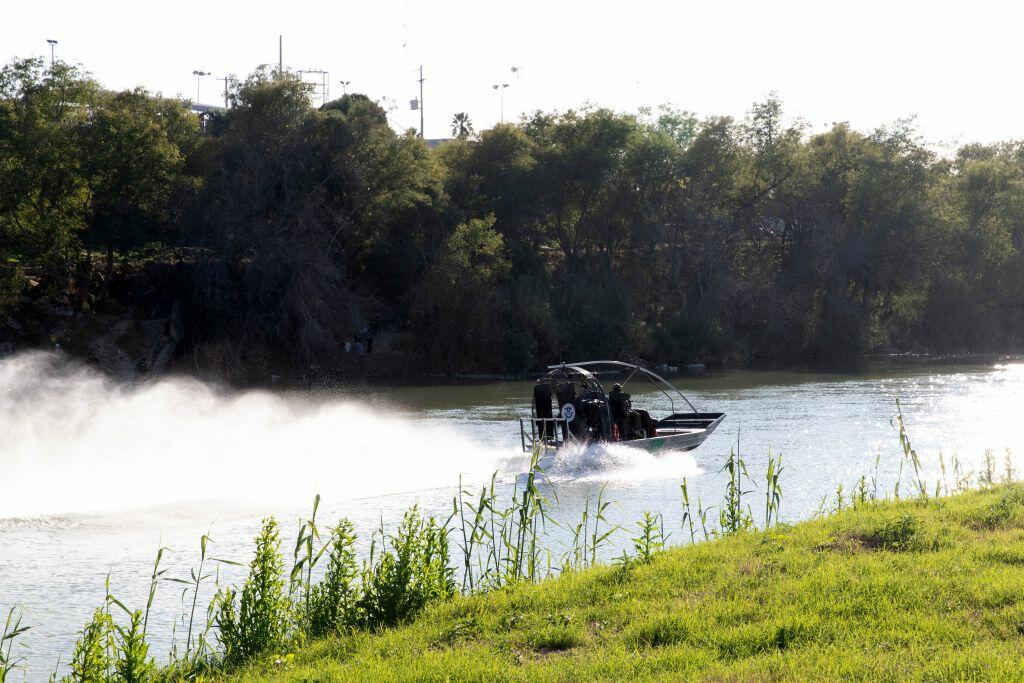 A Border Patrol commander says blame for profit immigrant smugglers, not the Border Patrol or the Trump Administration for the deaths of a Salvadoran father and daughter who are seen in a heartbreaking viral photograph which first appeared in a Mexico newspaper.
The man, with his daughters's arm around his neck, were found drowned in the Rio Grande near Brownsville, and their bodies washed up in Matamoros.
Brian Hastings says it is not unusual for immigrant smugglers to intentionally place children in harm's way along the border, to provide a decoy so the smugglers can scamper back into Mexico.
Hastings says putting immigrants, who they openly refer to as 'cargo,' into flimsy rafts to make the journey across the river into Texas is common knowledge.
"On multiple occasions, smugglers have pushed adults and children out of rafts on the Rio Grande, knowing that agents would prioritize the preservation of life, while the smugglers ran back into Mexico to evade arrest," he said.
He says just this year, the Border Patrol has rescued some 3400 people in distress along the border, who have been abandoned and occasionally knowingly placed in distress by the immigrant smugglers, who are affiliated with Mexico's ruthless drug cartels and are only interested in collecting between $3,000 and $8,000 from the immigrants, often borrowed from the smuggling gangs at outrageous interest rates, and are uninterested in the life and safety of the immigrants.
"Unfortunately, I know these will not be the last tragic deaths that we will see this year," Hastings said of the father and daughter. "Summer temperatures are increasing, and we seen large volumes of families and children trying to cross the border."
Immigrant smugglers are at the root of the current rush of illegal immigrants into the U.S. Analysts say in order to boost their profits, the smugglers are travelling through poor, crime ridden neighborhoods in Central America, attempting to entice desperate people with rosy scenarios of how easy it is today to make the trip to Texas, and how families are 'favored' by U.S. officials in gaining entry to the country.
Smugglers are also blamed for the recent surge of illegals from Haiti and Central Africa, as they attempt to expand their markets to make even more money off the misery and death of people.