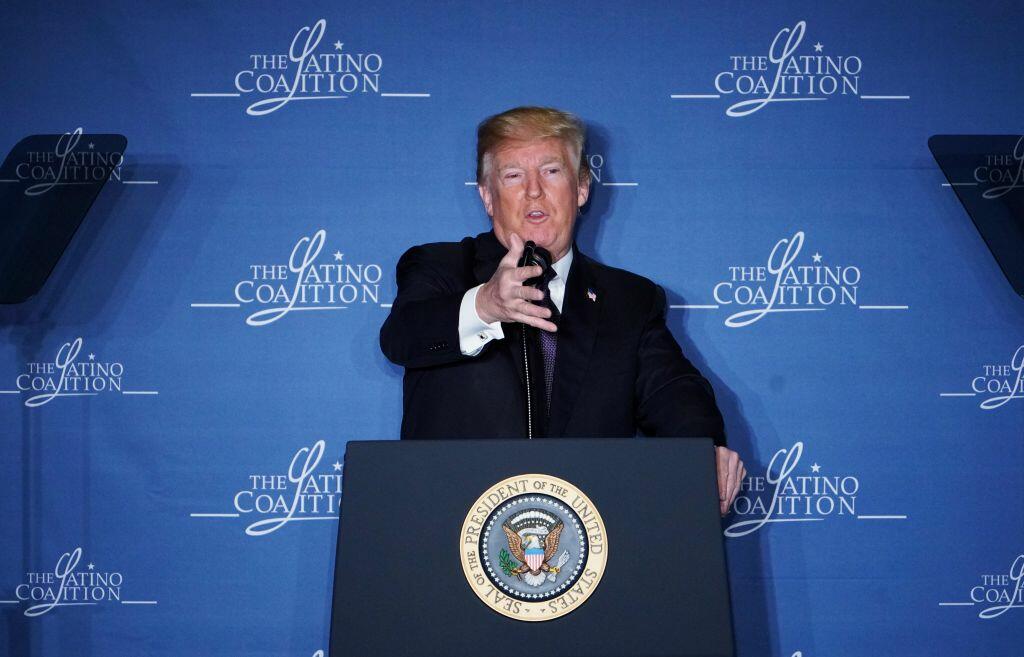 A new group called 'Latinos for Trump' hopes to help deliver Texas for President Trump in 2020, and disprove the notion which is popular among Democrats that the rising Hispanic population will mirror the African American population and will march in lockstep with the Democratic Party, News Radio 1200 WOAI reports.
The group's Vice President, Texan Blanca Garcia says there is more Latino backing for the President than the mainstream media is letting on.
"He is very pro life, he has been a champion for religious freedom, he consistently welcomes faith based groups," Garcia told News Radio 1200 WOAI's Michael Board, pointing that out that a robust Christian faith is a centerpiece of many Hispanic families.
Garcia says many Latino immigrants are disgusted by the influx of illegal immigrants from Central America, who are arriving in those 'migrant convoys.' She says immigrants from Latin America are frustrated that they went through the long and arduous process of entering the U.S. legally, and are upset that the Democrat party appears to be more concerned about those who skipped the line and didn't play by the rules.
"I can't believe that there is not more Hispanics who are outraged that we have people who are dying to get here or who have been raped two or three times in their effort to get here," she said.
And she says there is no doubt that across the large number of Hispanics living in America, who soon will become the majority in Texas, President Trump's economic policies havebenefitted Latinos greatly.
"We are entrepreneurs, we love to work," she said. "That's probably why you see people migrating here, because of our work ethic."
Ever since the Latino ascendancy began in the U.S. in the 1980s and 1990s, when a huge demographic imbalance in Mexico prompted large waves of Mexican migration into the U.S., the watchword in Democrat Party circles has been 'demography is destiny.' Just like African Americans followed Eleanor Roosevelt and later LBJ into the Democtic Party in huge numbers, Democrats have assumed that Hispanics will do the same, and as the Hispanic population grow, so went the mantra during the Reagan and Bush years, Democrats will gain an unassailable majority.
But the Hispanic experience in America has been far different than the African American experience, and most African Americans were solid Republicans, the 'party of Lincoln' in the decades following the Civil War.
Indications are growing that Mexican Americans will be more like their immigrant counterparts from southern and eastern Europe, and will choose a party based more on their education, profession, and family leanings than will be a group dominated by one party.