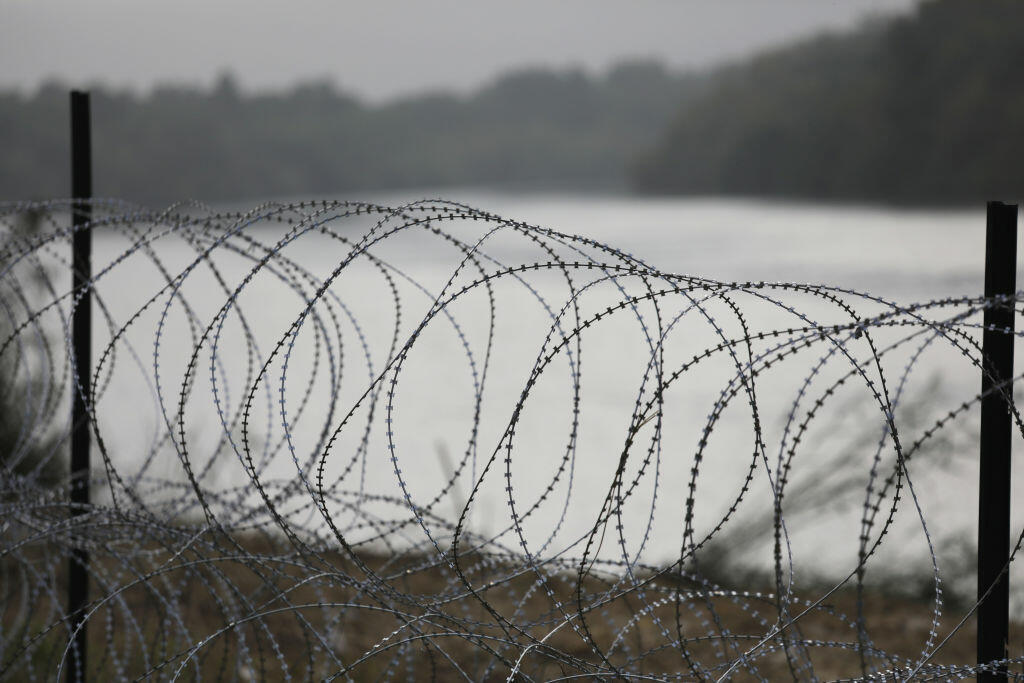 The bodies have begun to pile up along the Rio Grande as the most merciless border guard of all, the hot south Texas summer, begins taking its toll, News Radio 1200 WOAI reports.
Even as the FBI is investigating the discovery of the bodies of a young woman and three children just north of the Rio Grande near McAllen, the Border Patrol in Del Rio reports the discovery of the bodies of three men.
One was found on a ranch near Carrizo Springs. Another was found after officials received a report of an illegal immigrant who was lost in the Brush Country, also near Carrizo Springs. Agent conducting an air search discovered the man's body on a local ranch.
At the same time, Border Patrol agents who were conducting river operations, discovered a badly decomposed body of a person, believed to be a man, on the riverbank near Normandy, in Dimmitt County.
"The extreme temperatures during this time of year can be fatal for anyone attempting to avoid detection by illegally crossing the remote areas of our border," said Del Rio Sector Chief Patrol Agent Raul L. Ortiz. "I urge people use legal means to enter the United States at designated ports of entry."
The FBI says it is investigating the discovery of the four bodies in the Rio Grande Valley on Sunday.
"Four bodies were found near the US-Mexico border on the Gabrielson Land Tract which is a part of the South Texas Refuge Complex managed by US Fish and Wildlife. Three of the deceased are very young children, approximately three years of age and younger. The fourth decedent is an adult female," the FBI said in a statement. "Since the bodies were located on federal land the FBI assumed the lead in the investigation, which is standard practice. We will continue to coordinate with our law enforcement partners and the RGV Sector Border Patrol."
IMAGE: GE