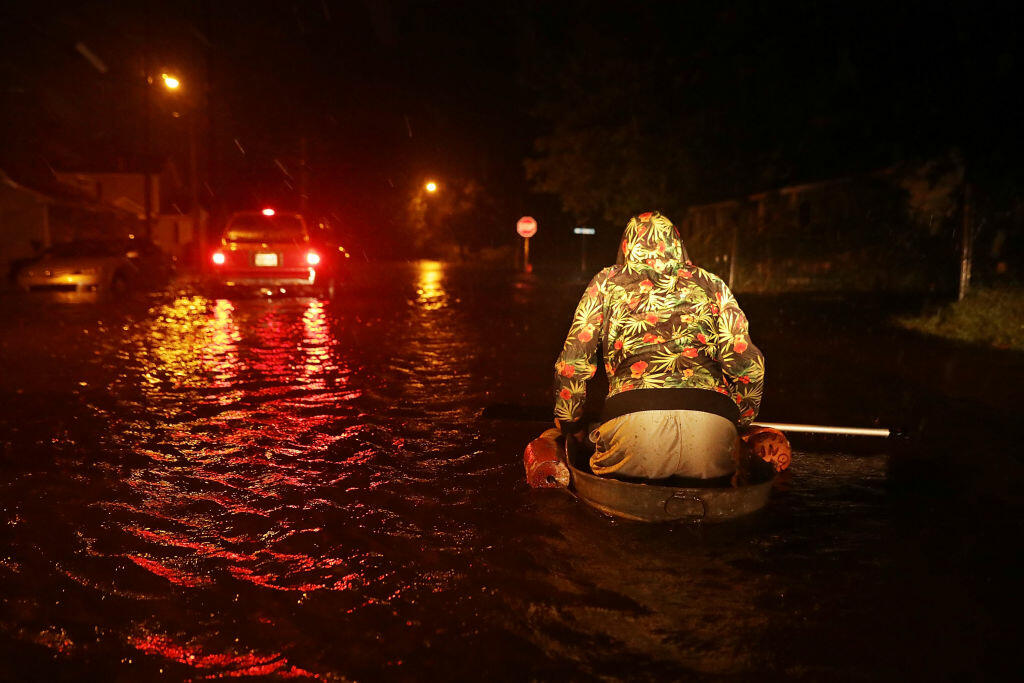 A west side mom learned the hard way early today that those barriers that block motorists from driving into high water are there for a reason, News Radio 1200 WOAI reports.
Police say the woman ignored not only barricades but also flashing hazard lights and drove right into a flooded part of Pinn Road near Highway 151 shortly after midnight. And she did it with her six year old daughter in the car.
The Fire Department had to be called to pull them out of their flooded vehicle. Neither mom nor daughter was hurt, although the mother may feel a financial pinch. City law calls for a $400 fine for every adult in the car if people have to be rescued after they disregard signals or barricades and drive into high water.
IMAGE; GETTY