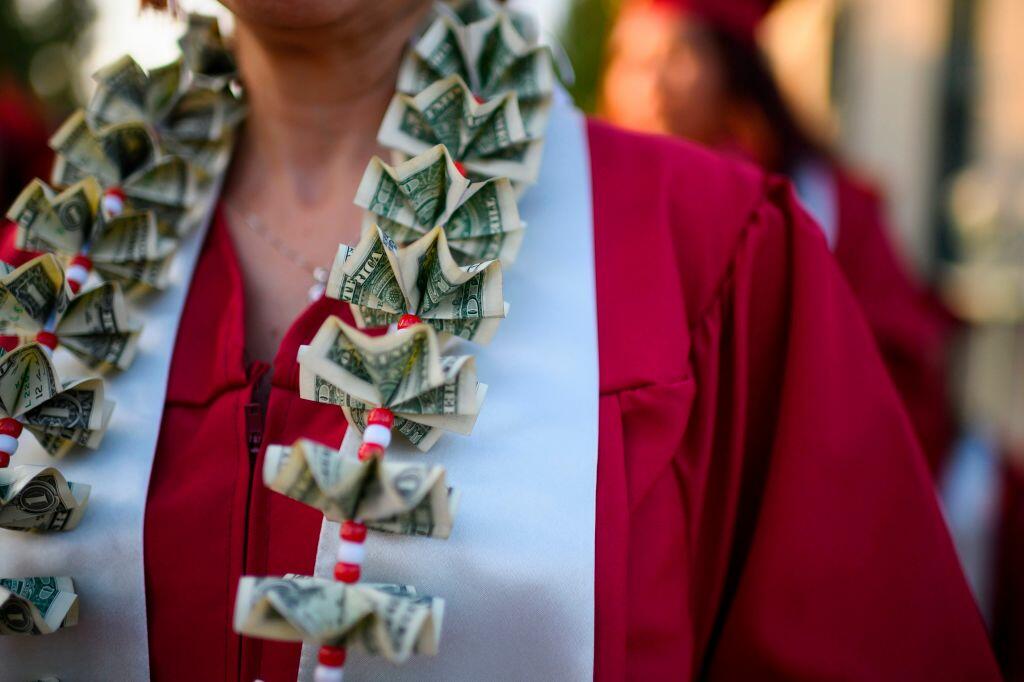 A plan by Sen. Bernie Sanders to eliminate all student debt is being criticized by both conservative and liberal groups, but experts say it would be a big deal in Texas, which has some of the highest debt loads in the nation, News Radio 1200 WOAI reports.
Ashley Williams with the Austin-based Center for Public Policy Priorities says there is $1.6 billion in student debt owed in Texas, with the average student graduating with $30,000 in loans. The trend, she says, started in 2003 when state lawmakers deregulated tuition.
"We find that, when students are graduating, they either cannot find opportunities to pay it back or their debt exceeds over half of their wages.
She says the days are gone when you could work a part time job while going to class as a way to pay for education.
"Numerically, it's impossible these days. You cannot make $50,000 a year working 20 hours a week. It's just not possible."
The plan by Sen. Sanders, unveiled this week, would completely eliminate the student loan debt of every American. The $1.6 trillion price tag would be paid for, in part, by a 0.5% tax on stock trades.
Sanders believes that could raise more than $2.4 trillion dollars over the next ten years. Economists, though, dispute that number.
The plan has already been blasted by conservatives, who see it as a bailout, and democrats.
Lanae Erickson, Senior Vice President for the centrist group Third Way, says blanket debt forgiveness is bad policy and bad politics.
"It's a regressive giveaway that primarily benefits upper middle class people who attended elite four year colleges. And there's nothing about that which will help Democrats appeal to the bulk of black, white, and Latinx voters who don't have a degree.
Williams says, in addition to the conversation about canceling all student debt, Texas needs to address the policy factors contributing to the high cost of a college degree
"You were told, 'Get an education. It's going to help you be economically productive.' But the cost of that education keeps them from doing just that."
IMAGE: GETTY