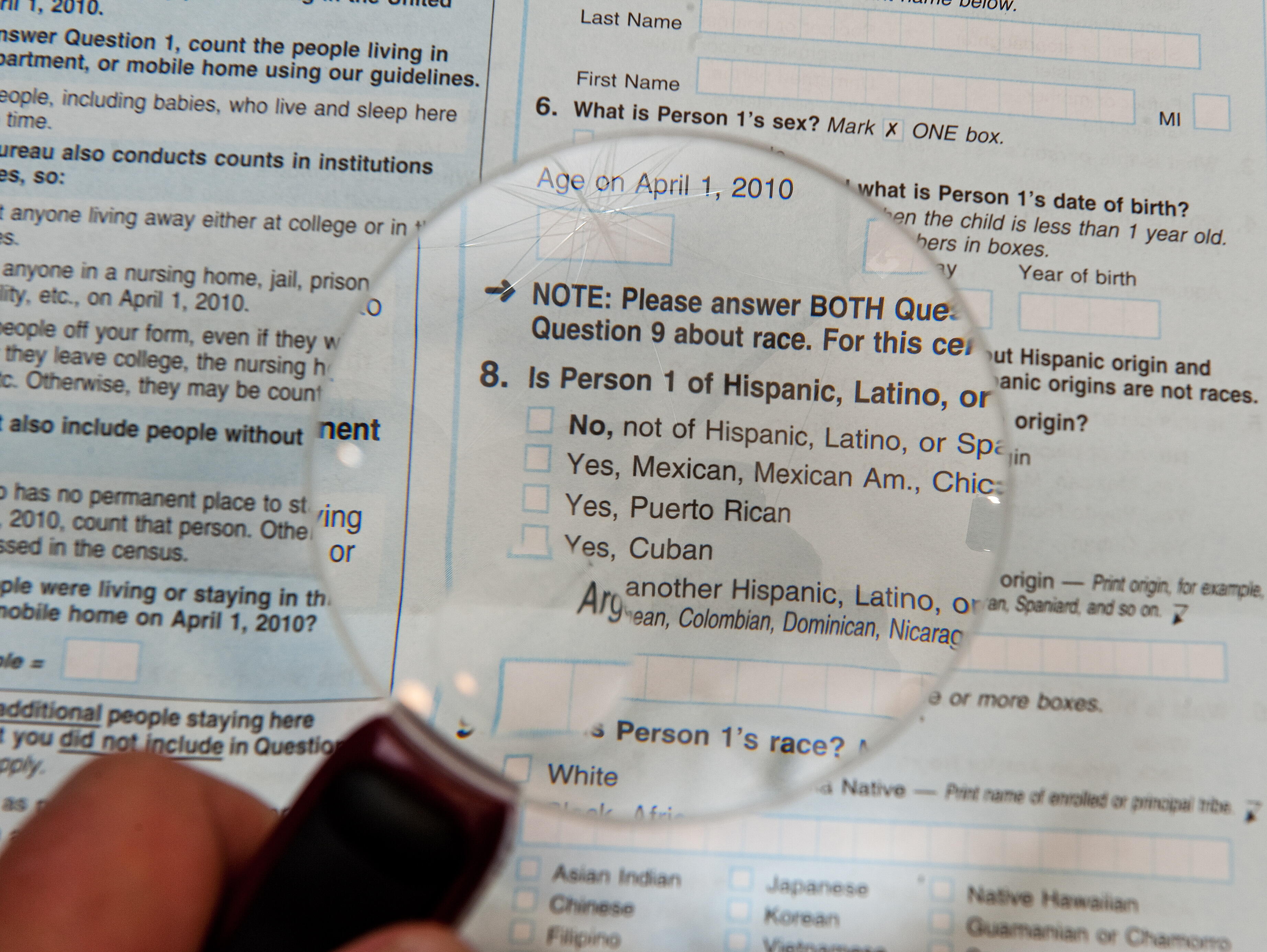 As the U.S. Supreme Court is set to rule this week on whether the short form of the U.S. Census can ask respondents about their 'citizenship status,' experts in the field warn there is a lot riding on this decision for Texas, News Radio 1200 WOAI reports.
Rogelio Saenz, a professor of demography at UTSA, says not only would it cost Texas the representation in Congress the state deserves based on its population growth, but tax money paid by Texans would end up being used to fix roads and support programs in other states.
The reason, Saenz says it is clear that, in an immigrant-heavy state like Texas, the presence of that question would prompt hundreds of thousands of people to simply ignore the form, out of concern that the personal information on it would be used by Immigration and Customs Enforcement to track them down and deport them, especially in light of President Trump's threat to begin large scale arrests and deportations of illegal immigrants.
"Immigrants, either undocumented or undocumented, and even U.S. citizens who live in homes with undocumented individuals, may decide not to particpate in the census," Saenaz said.
He says that means that Texas, by virtue of its large population growth since 2010, would mose clout in Washington.
"We are likely to add three seats in Congress, given the population trends, but if we have a significant percentage of immigrants not reporting, we would drop to two seats, and we would forefeit one seat."
And, ironically, experts say the one or two Congressional seats Texas would forfeit would likely be in areas that are more likely to lean Republican.
It is estimated that there are 1.5 million illegal immigrants living in Texas today. The U.S. Constitution says the decennial census 'shall count all the people,' and says nothing about the immigration status of those people who are to be counted.
Saenz says a ruling in favor of the 'citizenship question' would also mean tax money paid by Texans would go to fix highways and support programs in other states.
"$675 billion in federal funds are allocated to states and to communities, based on population size."
The City of San Antonio and other cities across Texas have set up 'complete count committees' and have been working for years to make sure a maximum number of their citizens fill out the 2020 census, for that reason.
The 'citizenship question" was asked on the so called 'long form,' which is distributed to a limited number of households, in 1950, but has not been asked since.
Saenz says the goal of the President in demanding that citizenship be included on the 'short form,' which everybody fills out, is a goal of reducing representation and political clout of areas which have a lot of immigrants, including, ironically, Republican Texas.
"Trump flippantly argues that it is 'totally ridiculous' not to include the citizenship question. Obviously, he is not interested in getting a complete count of the population, but he is interested in politicizing the census to gain advantages for Republicans," said Saenz.
IMAGE: GETTY