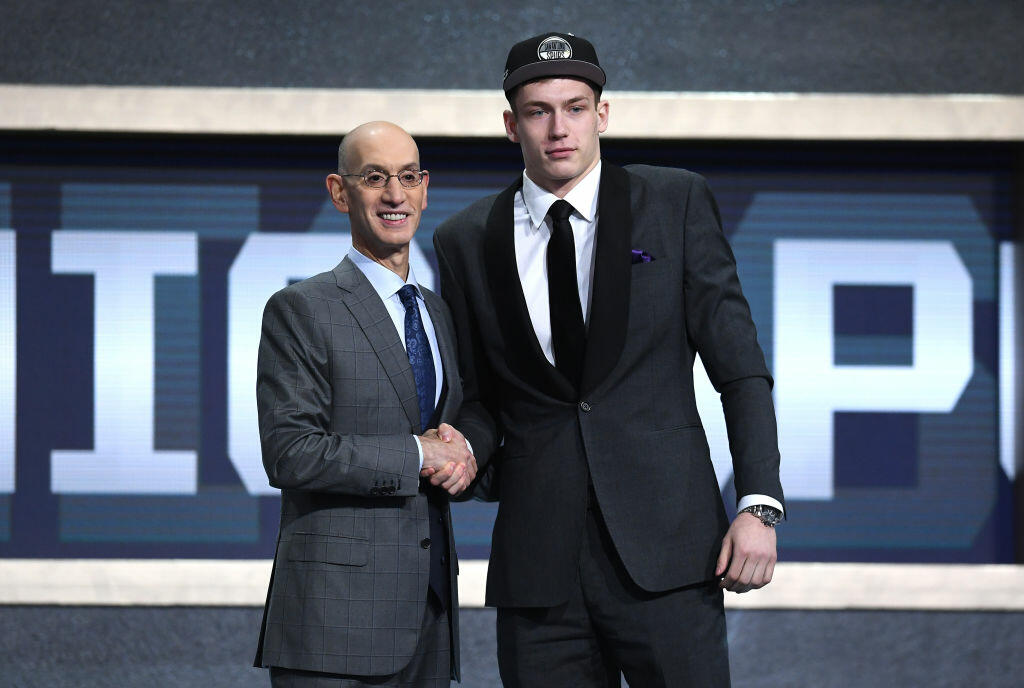 The San Antonio Spurs have selected 19-year-old 6'11" power forward Luca Samanic of Croatia in the first round of the NBA Draft.
Samanic was chosen #19 overall. They also have the #29 pick in the first round.
A native of Zagreb, Samanic started his youth career with Croatian club Zagreb. In 2016, he moved to FC Barcelona Spain, where he joined the reserve team the Spanish second-tier league. Samanic represented Croatia multiple times in FIBA events, leading his team to a gold medal the FIBA Europe Under-18 Championship Division in 2017, while earning most valuable player honors.
Samanic was born in Zagreb, Croatia. His father, Marko played basketball professionally for 19 years, including in the EuroLeague with Slovenian club Krka. Samanic grew up playing a variety of sports and was involved in breakdancing, although he did not start playing basketball, until he was 11 years old.
Later in the night, the Spurs chose 19-year-old 6'6" guard Keldon Johnson of Kentucky as the 29th pick in the Draft.
(Photo: Getty Images)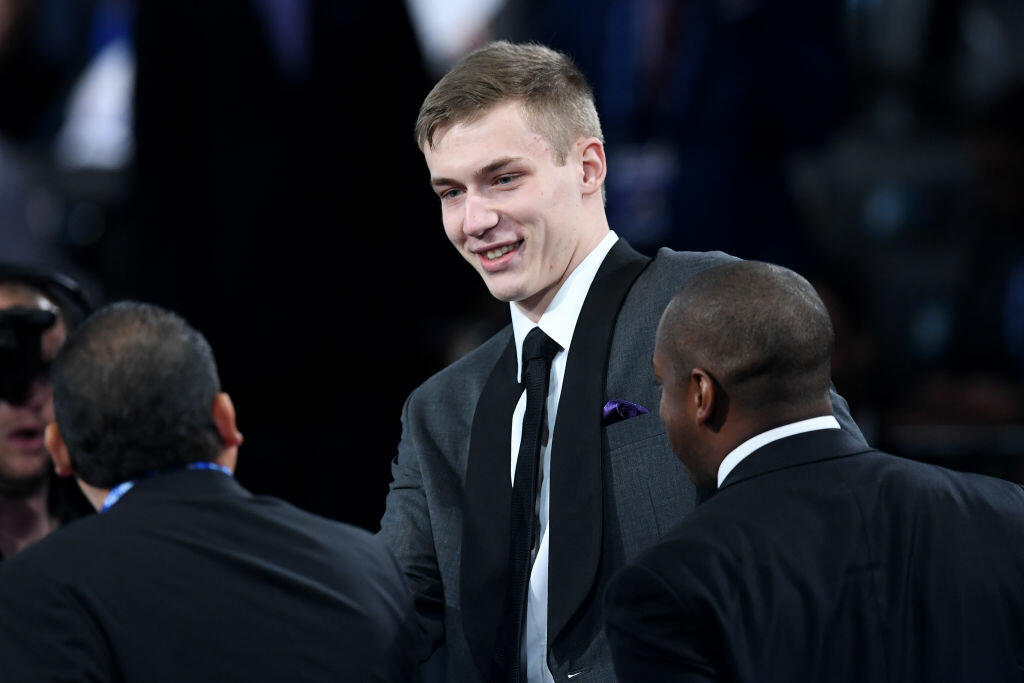 Luka Samanic reacts after being drafted with the 19th overall pick by the San Antonio Spurs during the 2019 NBA Draft at the Barclays Center on June 20, 2019 in the Brooklyn borough of New York City. (Getty Images)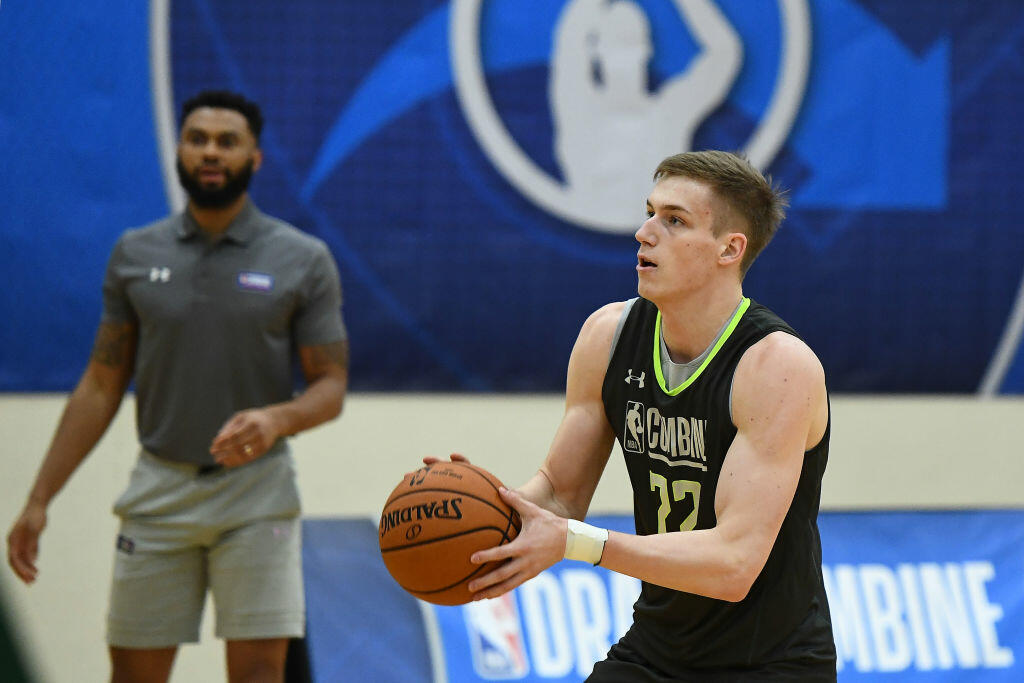 Luka Samanic #72 participates in workouts during Day One of the NBA Draft Combine at Quest MultiSport Complex on May 16, 2019 in Chicago, Illinois. (Getty Images)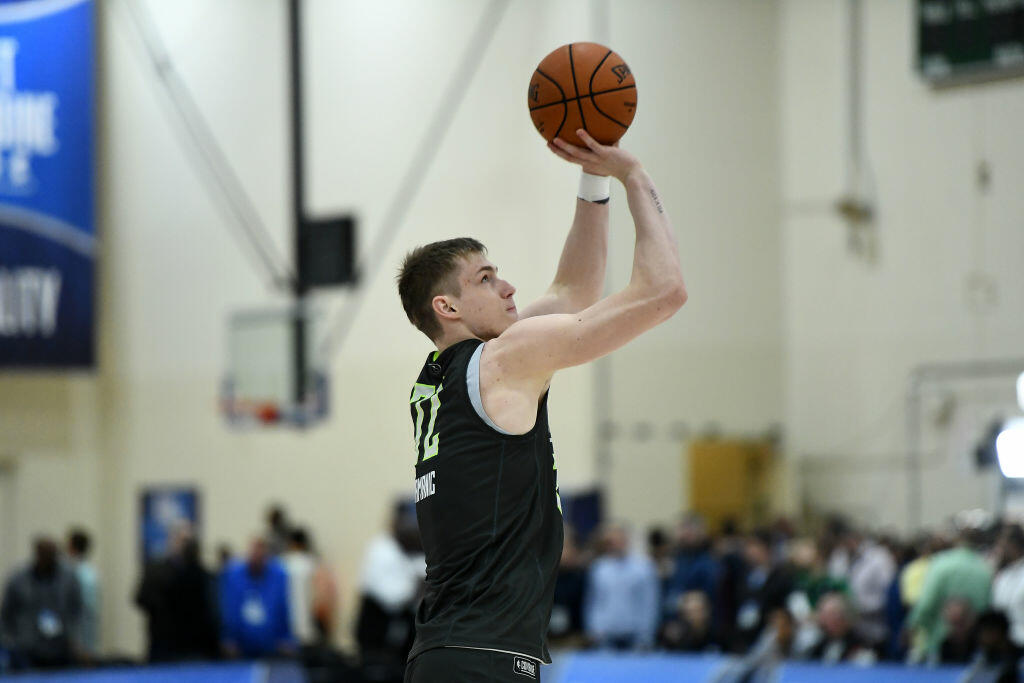 Luka Samanic #72 participates in workouts during Day One of the NBA Draft Combine at Quest MultiSport Complex on May 16, 2019 in Chicago, Illinois. (Getty Images)