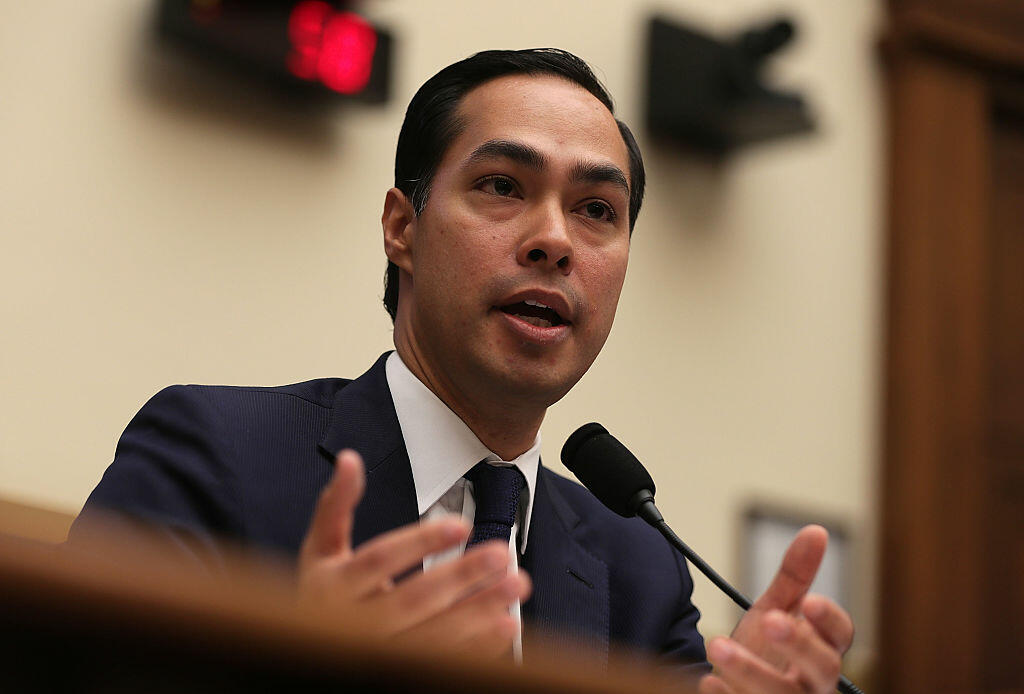 In a comprehensive policy called 'People First Housing,' former San Antonio Mayor and U.S. Housing Secretary Julian Castro declares right up front, 'housing is a human right.'
1200 WOAI news reports Castro then goes on to lay out a plan to vastly expand the Housing Choice Voucher program, so called 'Section 8 housing.' He says the vouchers, which he oversaw as HUD Secretary under President Obama, only cover about 25% of eligible Americans. He says it should be expanded to cover 'all families under 50% of area median income.'
He says his plan will end homelessness in America by 2028.
"We can't forget about our neighbors who have lost their homes," Castro said in his statement. "Those experiencing homelessness are our most vulnerable citizens. They are single adults, veterans, families with young children, and kids on their own. I know that when the public sector invests effort and money into ending homelessness — as we did during the Obama administration — we make a difference."
Castro says his experience as San Antonio's mayor makes him qualified to address the day to day, bread and butter issues that Americans are concerned about today.
Castro also proposes a renter's tax credit, and provide special benefits to people whose ability to acquire housing is hampered by student loan payments.
Castro is also proposing expanding the Housing Trust Fund and Capital Magnet Fund, which help pay for affordable housing, by 'at least $45 billion per year,' and expand the low income housing tax credit by $4 billion per year.
He also says local regulations which deter the construction of affordable housing and contribute to rising housing prices, should be examined by federal regulators and, if necessary, eliminated. His program also includes increasing legal assistance to help tenants who are facing eviction.
"These are big goals, and can't be accomplished with the wave of a wand. But having worked on these issues for many years as Secretary of HUD and a Mayor, I know how to do this effectively. I understand the challenges in front of us, but I also know the steps we can take to confront them successfully. I've got more ideas to come in the next few days to increase home ownership, guarantee fair housing, combat the displacement that comes with gentrification, and much more. Stay tuned," Castro said.
At no point in his policy paper does the former mayor say how he plans to pay for his new housing initiatives.
IMAGE: GETTY