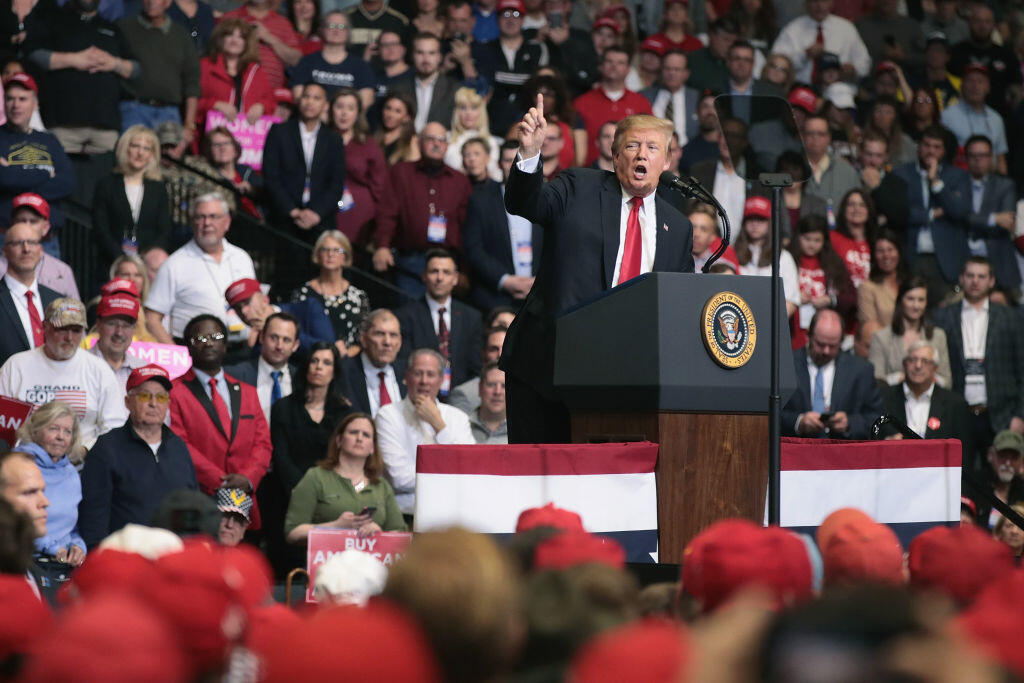 As President Trump prepares to kick off his re-election campaign tonight, a new poll by the University of Texas shows 50% of Texans plan to support him in next year's elections, News Radio 1200 WOAI reports.
The President's overall Texas approval rating is 52%, that is up 8% from the last survey taken several months ago.
Jim Hensen, who heads the University of Texas Politics Projects says the President is still holding strong in his Republican base.
"Overall job approval rating was 52% approve, but among Texas Republicans, 89% of them approve," Hensen said.
Hensen said the structure of Texas politics, despite demographic changes, remains favorable to the GOP.
"I think the underlying structure is still more favorable to Republcians than that 50-50 number suggests, but it does show that the state is getting more competitive."
Hensen says 60% of Texas independents say they will oppose President Trump's re-election.
But Hensen says this is against an unknown Democratic opponent, and once the Democrats nominate a candidate, expect the GOP opposition research machine to kick into overdrive.
"I think once we have a named Democratic candidate who is facing opposition from the Trump campaign,many of those Republcians will come home."
The poll also shows that 52% of Texas Republicans don't think the President is 'trustworthy.'