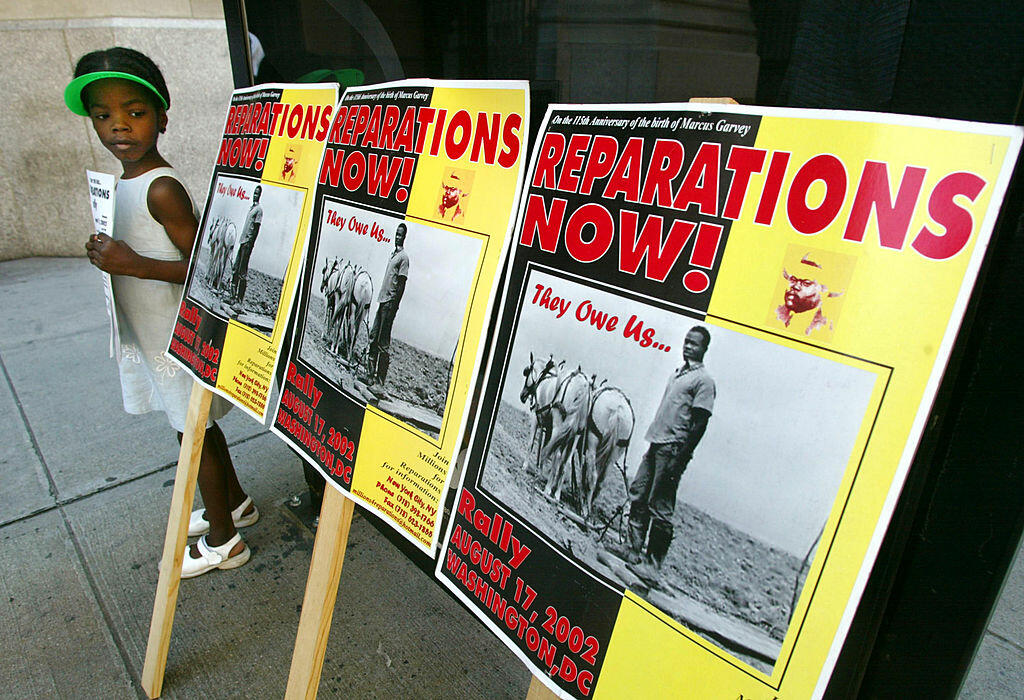 Texas this week marks Juneteenth, marking the anniversary of the date in 1864 that Union General Gordon Granger stood on the balcony of a former plantation house in Galveston and informed Texas slaves that they were 'now and forever free.' So it is an appropriate week for the U.S. Congress to open its first serious debate on 'reparations for slavery' in more than a decade, News Radio 1200 WOAI reports.
The reparation issue has sprung into the national debate due to the strong support of the concept by several of the Democrat presidential hopefuls, including former San Antonio mayor Julian Castro.
While many people have said that the descendants of slaves deserve some sort of assistance to make up for the legacy of the evil system, Texas A&M Professor Joe Feagin has been studying the tricky issue of the form that reparations might take.
He says one idea gaining steam is loans to the African American community, coupled with job training.
"There is all this conservative talk about how bad government programs are," Feagin told News Radio 1200 WOAI's Michael Board. "Well, government programs created the white middle class, thank you."
He cites government programs that were in no way accessible by freed slaves in the decades after the Civil War, like the iconic 'forty acres and a mule' awarded to settlers, universally to White settlers.
"If Black Americans had gotten the forty acres and a mule, and had been able to gain the wealth off of that land that Whites were able to do, it would wipe out the racial wealth gap that we have today in 2019."
There is no argument that the legacy of slavery, and the Jim Crow period that followed Reconstruction, has damaged the African American community today. But there is much argument over who should pay reparations, who should receive reparations, and what form the reparations should take.
As immigration from African becomes a major force in America, several Black commentators have said that the greatest reparation for African Americans today is that they are already U.S. citizens, unlike the African immigrants who are struggling to come to America.
Feagin says the fact that this entire argument is happening is evidence of the changing nature of American public life.
"The country's power elites are difersifying," he said. "They are becoming more people of color, men and women."