After Four Failures, Texas Legislature Approves Banning Red Light Cameras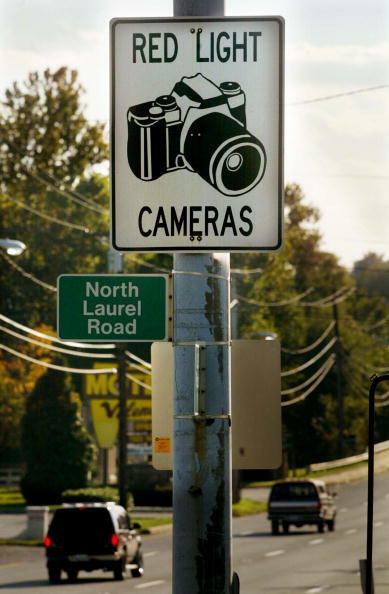 Say goodbye to those red light cameras, News Radio 1200 WOAI reports.
After a decade of trying, the Texas Senate has joined the House in voting to ban the devices. Governor Abbott made banning the cameras one of his priorities for the current session, so he is certain to sign the bill when it reaches his desk.
State Sen. Bob Hall (R-Rockwall) led the charge.
"Not only do these camera systems have little effect on road safety, they have been shown to cause numerous accidents," he said.
Hall also inserted language in the bill which essentially makes outstanding red light camera tickets uncollectable.
"This bill will also prohibit the state or local tax assessors from refusing to renew a car's registration sole on the basis of a delinquent payment."
The tickets have always been 'civil fines' meaning a police will not arrest a person for not paying a red light ticket.
During sometimes contentious hearings earlier this session, cities which have red light cameras, mainly suburbs, argued that the cameras were simply another tool to enforce the law.
But Hall rejected that argument.
"They provide a revenue source to the cities, and that appears to be the main reason why they want to keep them," Hall said.
The two cities in metro San Antonio which operate red light cameras are Balcones Heights and Leon Valley. They have argued that they free up local police from having to police red light runners along busy Bandera Rd. and Fredericksburg Rd, allowing them to handle other duties.
Governor Abbott says the cameras are unconstitutional, because they deny a motorist his or her right to confront the accuser in court. In this case, the accuser is a camera which takes photographs of cars running red lights and mails them to the car owner.
The cities countered that motorists have no constitutional right to ignore traffic laws.
But many of the cameras won't come down right away. Language inserted in the Senate bill allows cities which had contracts with red light camera operators as of May 7 to keep the cameras up until the contract expires. In some cases, that could be another five years or more of red light tickets.