Chick Fil-A Bill, Killed in House, Resurrected in Senate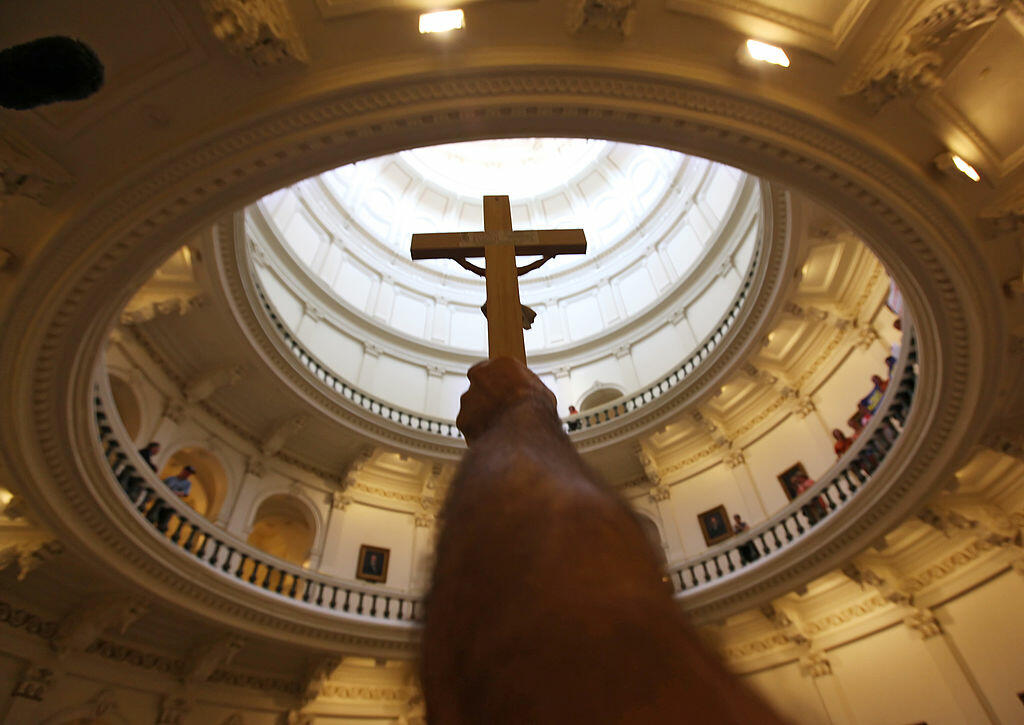 Less than a week after being declared dead in the Texas House, the Texas Senate last night resurrected the bill that will protect business owners and corporations from discrimination based on their support of traditional and Christian values, the so called 'Save Chick Fil-A Bill,' News Radio 1200 WOAI reports.
The measure was originally written in response to the case of the Colorado baker who was fined and faced civil lawsuits after he refused to back a cake for a same sex wedding reception.
But the measure was rewritten after San Antonio City Council denied Chick Fil-A a place in the airport concession contract, citing contributions made by the Cathy Family Foundation to groups which oppose same sex marriage, includign the Salvation Army and the Fellowship of Christian Athletes.
"If you are an individual, you are a busines, and you have an affiliation with a religious organization, this says the government cannot punish you, cannot deny you a contract," said State Sen. Bryan Hughes (R-Mineola), who is the sponsor of the Senate version.
The bill also includes another provision which was inspired by the San Antonio incident. It empowers the Texas Attorney General to sue the City of San Antonio for its Chick Fil-A decision.
Several Senators, including Jose Menendez (D-San Antonio) attempted to kill the Senate bill with a point of order, which was successful in the House last week.
"Forcing cities and counties and other places to contracts with people who openly espouse their hatred for our citizens," Menendez said of the bill.
But what worked with House Speaker Dennis Bonnen was less successful with Senate President Dan Patrick, who rejected all of the points of order."
"One of the City Council members thought that Chick Fil-A might be offensive to some people," Menendez said. "That strikes me as a pretty good argument. 'Welcome to San Antonio, we don't like certain types of people'."
Jonathan Saenz, head of Texas Values, a group which supports traditional marriage, called the vote a victory.
"This bipartisan Texas Senate vote on the Chick-fil-A bill was essential for religious freedom and government accountability," Saenz said. It's late but there is still enough time for this must-pass bill to get approval in the House and go to Gov. Abbott for his signature."
Hughes removed language from the bill which LGBTQ representatives felt was particularly discriminatory, including stressing that the bill does not protect hate groups which 'hide under the cover of religion,' like the Westoboro Baptist Church. The group claims that gay rights are at the heart of everything from wars to natural disasters, and is best known for its odious protests at the funerals of miltiary members.
But the groups are still urging House members to kill it again when it now goes back to the House for reconsideration.
IMAGE: GETTY IMAGES