New Restrictions to be Considered on those Dockless Scooters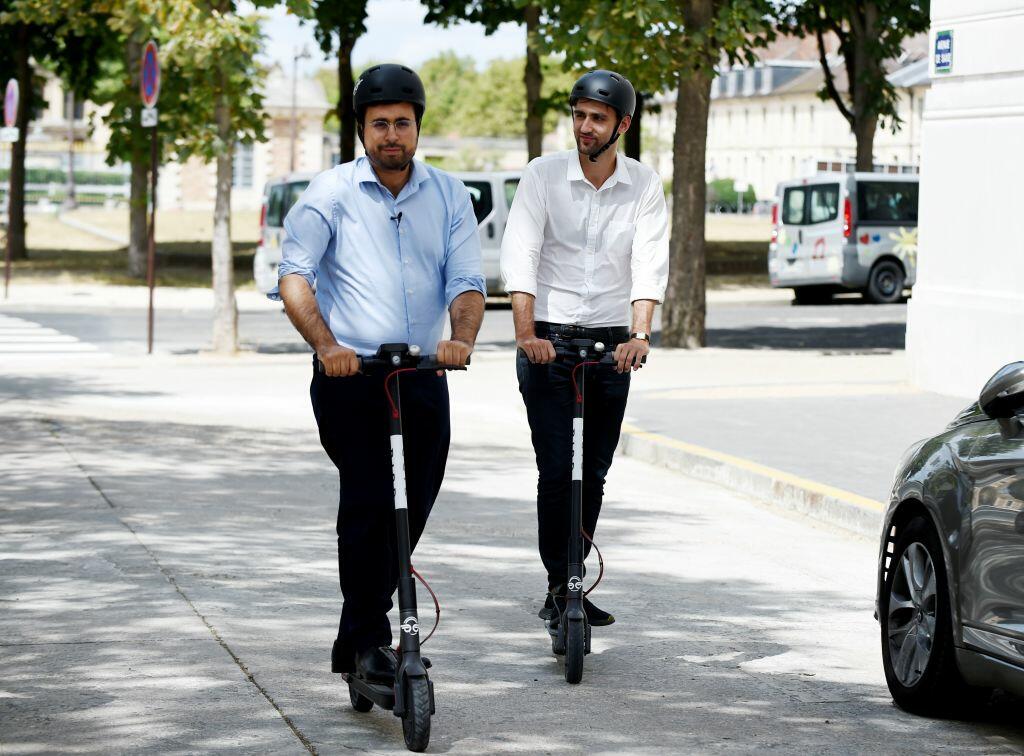 City Council will vote later this month on several proposals to restrict the use of those electric scooters, which have become ubiquitous downtown and have migrated to several other parts of the City, News Radio 1200 WOAI reports.
The proposals follow a major survey of scooter users and non scooter users, on what they like and what they don't like about the scooters.
Downtown Director John Jacks says he key proposal to be voted on later this year would ban scooters from sidewalks.
"One of the biggest concerns is pedestrians using the sidewalks," Jacks said. "That is something we have heard a lot about in the survey, people concerned about pedestrians and about near misses."
He says there have been 2.16 million rides taken on the scooters since they started appearing on city streets last summer, and there have also been 155 accidents that required EMS be called.
"Of the 155 accidents, 92 people were transported to the hosptial," Jacks said. "It is significant to note that since Febraury, when we implemented the curfew, we have seen a 36% decrease in the number of accidents."
That curfew prevents scooters from being used between 11PM and 6AM, not only for safety reasons, but because that is the time of day when the streets and the sidewalks are pressure-washed, and the scooters were getting in the way.
Each scooter company is supposed to have a representative who picks up the scooters at night, recharges their batteries, and puts them out in a designated spot the next morning.
While more than 14,000 scooters are licensed to be on city streets today, Jacks says a bidding plan will cut the total number of scooters allowed in the city to about 4,000. He says despite the number of scooters currently licensed, there are in reality 4,000 to 6,000 available on the streets today.
"Almost 60% said they wanted to see less scooters," Jacks said. "An overwhelming majority of people said they want to see less vehicles in San Antonio."
He says the bidding process will allow the City to select, as it attempts to pare the seven scooter companies operating in the city now down to three, the companies which can best come up with a plan to make sure more scooter riders wear helmets. It is agaisnt state law to mandate helmet use, and the nature of scooter transportation, a quick stop from one place to another, like between a parking garage and an office, does not lend itself to passengers carrying helmets with them.
Jacks says one thing that was mentioned over and over again in the survey was the clutter caused by the scooters. The attraction of the scooters is the idea that you can simply pick one up when you need it, ride it, and then just leave it there when you're done. But that has led to scooters piling up in front of prominent restaurants, hotels, and other attractions downtown, impeding pedestrian flow.
Jacks said that has to change, as the city will consider designated places where scooters can be left and picked up.
"Clearly identifying where they are permitted and where they are not."
The city will also consider a 15 mph speed limit for scooters.
Scooters are currently prohibited in Alamo Plaza and on the Riverwalk, and Council will also consider whether any new restrictions are necessary.
PHOTO GETTY